The Impending Effects of Shipping Phenomenal Undertaking on Shipboard Safety: Sleep Problem as Moderator
Keywords:
Seaworthiness, ISM Code, Paris MoU, Seafarers, Biological clock
Abstract
Throughout maritime history, disasters have led to the loss of many human lives, environmental pollution, and property loss. The historic sinking of the iconic Titanic on 14 April 1912 had prompted massive change and enhancement in shipping regulations. Nonetheless, the shipping industry still encounters similar incidents. This study aims at empirically examining the effects of Work-Family Conflict (WFC), Quality Regulatory Activity (QRA), Ship Owner Efficiency Demand (SOED), and Sleep Problem (SP) towards Shipboard Safety (SS). A theoretical model was adopted to measure the relationship between the variables considered. A structured self-administrated questionnaire was developed and disseminated to seafarers via the Human Resources department of various shipping companies and social media outlets. Quantitative analysis and a five-point Likert scale were utilized to quantify the respondents' feedback. A total of 314 useable seafarers' responses from 12 countries provided intrinsic value from the perspectives of cultural and race adaptation towards safety behaviour. The data were subjected to the reliability, explanatory factor, normality, correlation, and regression analysis, to determine the validity, relationship, strength, and effects of the constructs in the research objectives. The research attested the conceptualised model and pedagogic QRA and SOED positive effects on shipboard safety, whilst WFC and the moderating tool - SP, found not moderated WFC, neither influencing shipboard safety. This research has proposed a new phenomenon that prompts shipboard safety, predicted to contribute towards the industry from different views of safety-related elements, and provide valuable insight for shipping companies, authorities, and maritime organisations.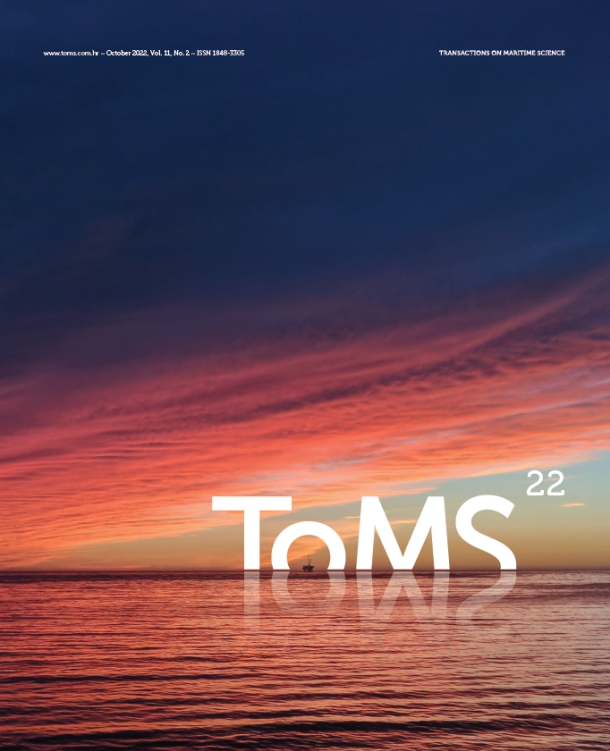 Downloads
How to Cite
Man, A. and Zainuddin Wan Abdullah, W. M. (2022) "The Impending Effects of Shipping Phenomenal Undertaking on Shipboard Safety: Sleep Problem as Moderator", Transactions on Maritime Science. Split, Croatia, 11(2). doi: 10.7225/toms.v11.n02.017.
License
Copyright (c) 2022 Transactions on Maritime Science
This work is licensed under a Creative Commons Attribution 4.0 International License.