Underwater ROV as Inspection and Development Platform
Keywords:
Remote Operated Vehicle, Power supply system, Control system, Arduino ATmega
Abstract
The successful business technical cooperation between the University of Split and the company PLOVPUT LLC yields a very usable, lightweight, maneuverable underwater Remote Operated Vehicle (ROV). The ROV is capable of diving down to 150 m depth. It can carry different remote controlled sensors and tools, and resolve challenging tasks. Primarily ROV's usage is to inspect underwater electrical installation. It is equipped with HD camera and LED lights. An umbilical cable is used to transfer data and electrical power from the surface to the underwater vehicle. The position control was realized using inexpensive PS2 joystick console. ROV's development was mostly carried out by the students of the University of Split (UNIST). The mechanical and electrical subsystems were built and tested at UNIST laboratories. In this paper, ROV mechanical and electrical systems are outlined and basic subsystems are presented.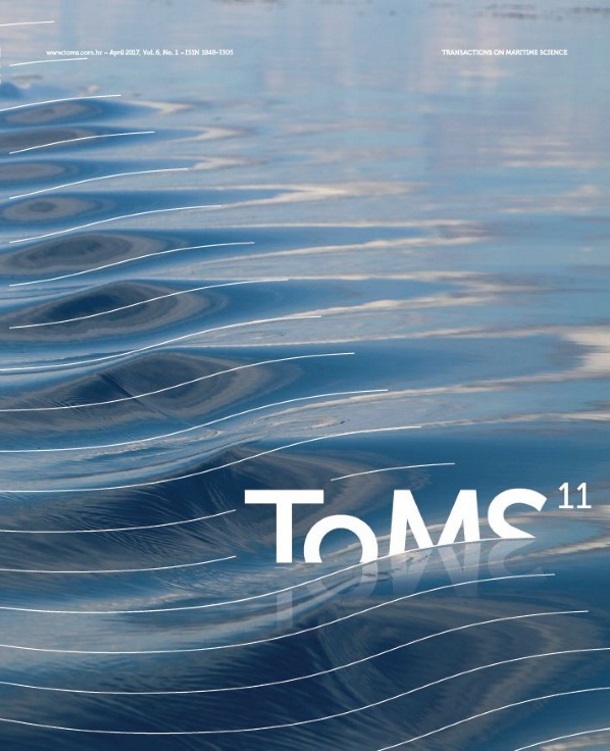 Downloads
How to Cite
Vukšić, M., Josipović, S., Čorić, A. and Kraljević, A. (2017) "Underwater ROV as Inspection and Development Platform", Transactions on Maritime Science. Split, Croatia, 6(1), pp. 48 - 54. doi: 10.7225/toms.v06.n01.005.