Friction Stir Welding for Marine Applications: Mechanical Behaviour and Microstructural Characteristics of Al-Mg-Si-Cu Plates
Liane Roldo

Federal University of Rio Grande do Sul

Nenad Vulić

University of Split, Faculty of Maritime Studies
Keywords:
Friction Stir Welding, Al-Mg-Si-Cu Alloy, Shipbuilding, Solid-state Welding
Abstract
Friction stir welding is a multipurpose solid-state joining process mainly used for aluminium and steel plates and frames. Friction stir welded non-ferrous metallic alloys, similar or dissimilar, in particular aluminium alloys, provide opportunities for the improvement and developement of new product designs. This paper investigates the correlation between the mechanical behaviour and morphological structures of friction stir welded Al-Mg-Si(Cu) alloy plates in two temper conditions. Micro Vickers hardness and tensile tests were carried out. Additionally, morphology was investigated using optical microscopy and scanning electron microscopy. Samples subjected to the post weld heat treatment were shown to have the best properties owing to the formation of a significant number of hardening particles which, added to the nugget grain refinement, resulted in the increase of the material strength.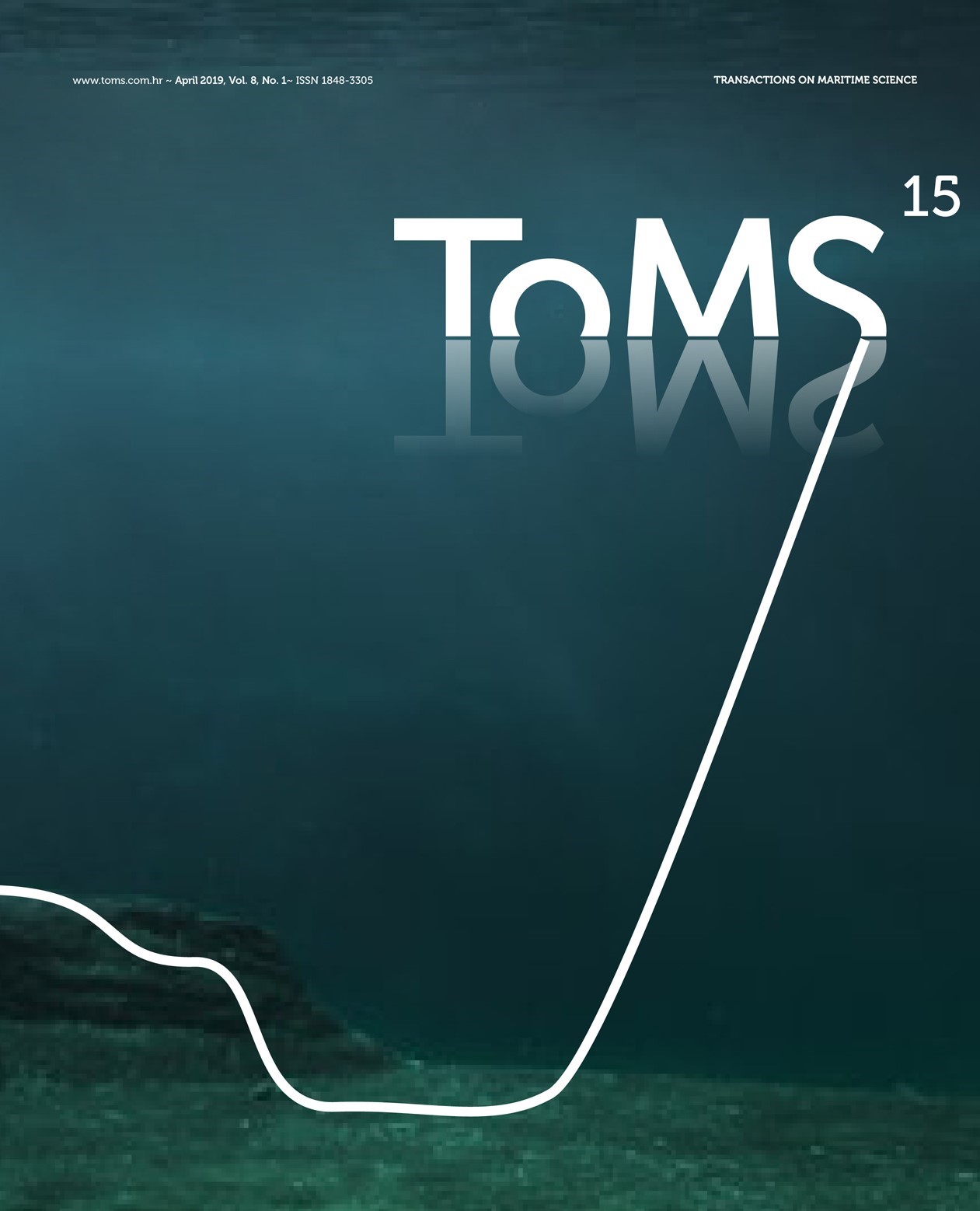 How to Cite
Roldo, L. and Vulić, N. (2019) "Friction Stir Welding for Marine Applications: Mechanical Behaviour and Microstructural Characteristics of Al-Mg-Si-Cu Plates", Transactions on Maritime Science, 8(1), pp. 75 - 83. doi: 10.7225/toms.v08.n01.008.
Copyright (c) 2019 Transactions on Maritime Science
This work is licensed under a Creative Commons Attribution 4.0 International License.