Model of Forensic Hydrography
Keywords:
Water resources, Security, Forensic hydrography, Environment, Navigation, Infrastructure, Artificial intelligence
Abstract
Forensic science plays a vital role in the work of judicial bodies. The contents, knowledge, and specialized expertise permit the identification of facts essential to law enforcement and judicial disputes. Hydrography is an applied science that concerns the physical description, measurement, mapping, and predictions of marine and terrestrial water features (ocean, seas, rivers, lakes, and coastal areas). A variety of economic and other activities take place in water resources. In order to reduce incidents and losses, it is extremely important to operate with accurate hydrographic data. In addition to its standard analytical role, forensics may serve in the prevention of adverse events and /or conditions. This paper aims at contributing towards the development of the new multidisciplinary field of forensic hydrography. The specific objectives are to provide a framework for the establishment of a model of forensic hydrography. A model of forensic hydrography is developed based on eleven modules (elements) relevant to fields in the marine, terrestrial, and coastal water domains. Forensic hydrography should serve the analysis and prevention of unwanted and other events and conditions to increase safety of navigation and security of water resources and in support of all other marine activities, including economic development, defence, safety and security, scientific research, social cohesion, as well as environmental management and conservation.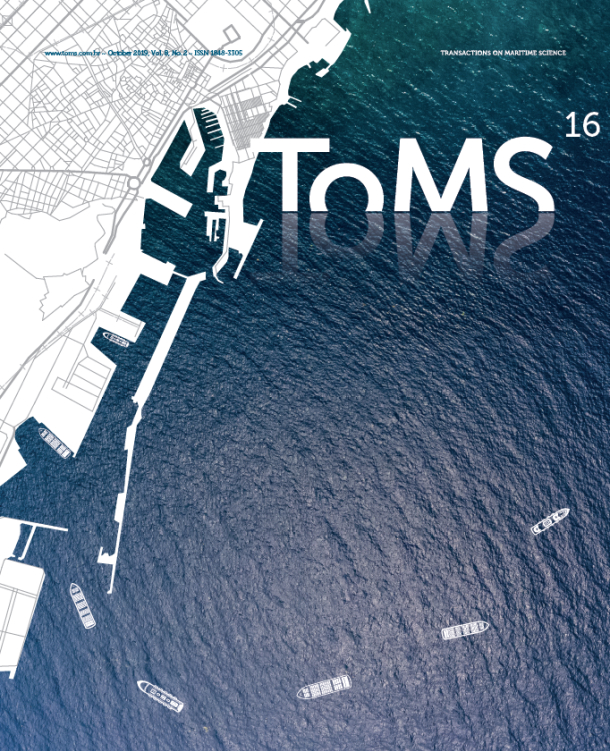 Downloads
How to Cite
Kasum, J., Pilić, M. ., Jovanović, N. and Pienaar, H. (2019) "Model of Forensic Hydrography", Transactions on Maritime Science. Split, Croatia, 8(2), pp. 246–252. doi: 10.7225/toms.v08.n02.010.