Impact of Spoofing of Navigation Systems on Maritime Situational Awareness
Keywords:
Cybersecurity, Jamming, Spoofing, Safety of navigation, Shipboard navigation systems
Abstract
The development of contemporary navigation and positioning systems have significantly improved reliability and speeds in maritime navigation. At the same time, the vulnerabilities of these systems to cyber threats represent a remarkable issue to the safety of navigation. Therefore, the maritime community has raised the question of cybersecurity of navigation systems in recent years. This paper aims to analyse the vulnerabilities of the Global Navigation Satellite System (GNSS), Electronic Chart Display Information System (ECDIS) and Automatic Identification System (AIS). The concepts of these systems were developed at a time when cybersecurity issues have not been among the  top priorities. Open broadcasts, the absence of or limited existence of data encryption and authentication can be considered as their primary security weaknesses. Therefore, these systems are vulnerable to cyber-attacks. The GPS as the data source of a ship's position can relatively easily be jammed and/or spoofed, increasing the vulnerabilities of ECDIS and AIS. A systematic literature review was conducted for this article, supplemented by a SWOT analysis of the AIS service and particular case studies of recent cyber-attacks on these systems. The analysis of selected case studies confirmed that these systems could easily be spoofed and become a subject of data manipulation with significant consequences for the safety of navigation. The paper provides conclusions and recommendations highlighting the necessity for the users to be aware of the vulnerabilities of modern navigation systems.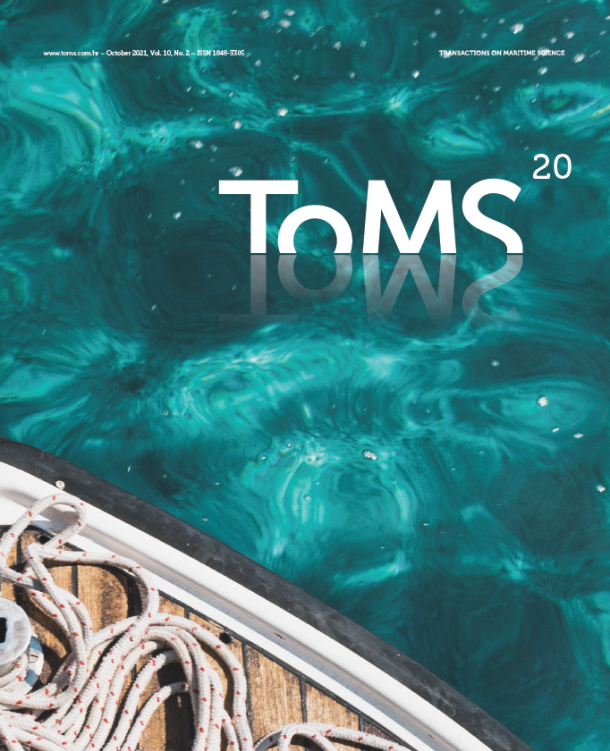 Downloads
How to Cite
Androjna, A. and Perkovič, M. (2021) "Impact of Spoofing of Navigation Systems on Maritime Situational Awareness", Transactions on Maritime Science. Split, Croatia, 10(2), pp. 361–373. doi: 10.7225/toms.v10.n02.w08.
License
Copyright (c) 2021 Transactions on Maritime Science
This work is licensed under a Creative Commons Attribution 4.0 International License.