May the Wind Be at Your Back
Keywords:
Journals, Publishing, Open access, Indexing, Responsible publishing
Abstract
With this issue, the Faculty of Maritime Studies Split is starting a scientific journal, Transactions on Maritime Science. This I salute for two reasons: firstly because a scientific journal is culturally a very important achievement (Marušić, 2005; Marušić, 2006), and secondly because the editors have kindly asked my advice, considering me a seasoned editor (Marušić, 2010). They also asked me to write (a long) editorial for the first issue. This gives me the opportunity to offer my recommendations for the future of the journal, which I like to do (Marušić, 2010; Marušić, 2011). I wish the Transactions all that its editors certainly dream of – indexing in prestigious databases and then a decent impact factor. With good and dedicated work, this will take about a decade (Marušić and Marušić, 2002), and I will be safe even if that does not happen: advice was given (even published), and my work and responsibilities are over; anything else I do will constitute an added value, but the full responsibility is on the editors.
Starting a new scientific journal, especially in a small scientific community, is a daring, long-lasting and never-ending endeavour – one should think twice before embarking on such a task (Marušić, 2010; Marušić, 2011). Just as authors publish for many different reasons, so do editors start a new journal for different reasons, not only because they want to present the latest scientific discoveries, but also to teach, to inform, to console, to amuse, to stimulate discussion, to make money.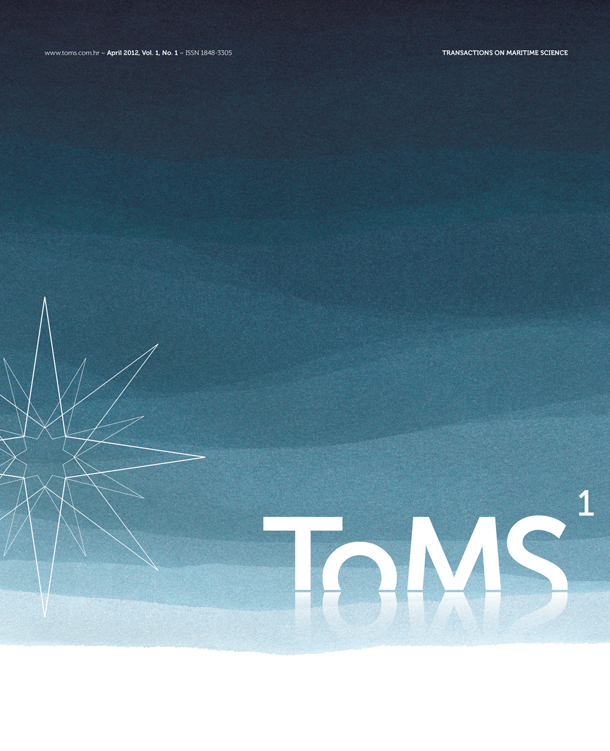 Downloads
How to Cite
Marušić, M. (2012) "May the Wind Be at Your Back", Transactions on Maritime Science. Split, Croatia, 1(1), pp. 5–11. doi: 10.7225/toms.v01.n01.001.