A Procedure for Implementing Exploratory Mixed Methods Research into Dry Port Management
Jagan Jeevan

Universiti Malaysia Terengganu, Faculty of Maritime Studies

Yapa Mahinda Bandara

University of Moratuwa, Department of Transport and Logistics Management

Nurul Haqimin Mohd Saleh

Universiti Malaysia Terengganu, Faculty of Maritime Studies

Abdul Hafaz Ngah

Unversiti Malaysia Terengganu, Faculty of Business, Economics and Social Development

Rudiah Hanafiah

Universiti Malaysia Terengganu, Faculty of Maritime Studies
Keywords:
Dry ports, Mixed methods, Grounded theory, Exploratory factor analysis, Malaysia
Abstract
Qualitative approach has become the main method of exploring significant dimensions in dry port research.
Quantitative approach has also been employed to examine empirical evidence in this research area. The application of mixed methods has been proposed in the dry port research to provide a multidimensional insight into seaport research issues. This paper provides guidance on mixed method application in dry port research and demonstrates that the implementation of mixed methods research is capable of providing comprehensive results by integrating qualitative and quantitative results in a single research. The availability of different dimensions and alternative designs lends this approach wide applicability, facilitating the production of valid and reliable outcomes and ensuring high level of generalizability of dry port research.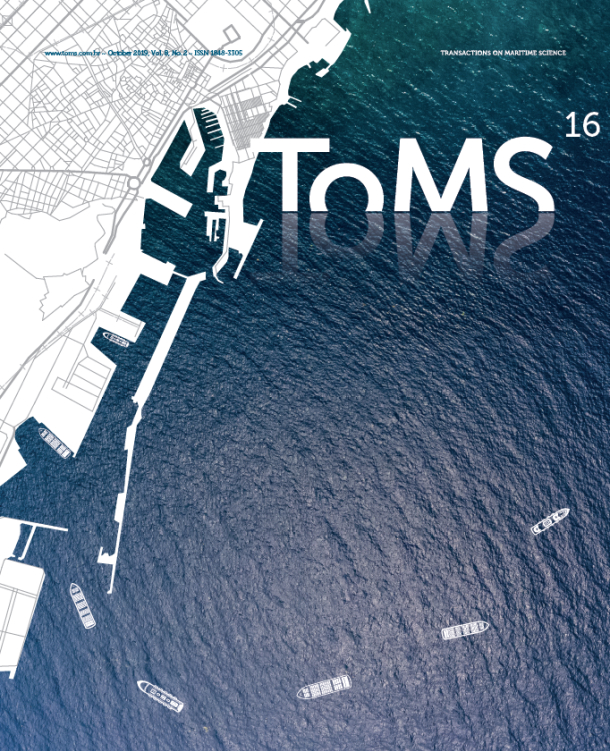 How to Cite
Jeevan, J., Bandara, Y. M., Mohd Saleh, N. H., Ngah, A. H. and Hanafiah, R. (2019) "A Procedure for Implementing Exploratory Mixed Methods Research into Dry Port Management", Transactions on Maritime Science, 8(2), pp. 157 - 170. doi: 10.7225/toms.v08.n02.001.
Copyright (c) 2019 Transactions on Maritime Science
This work is licensed under a Creative Commons Attribution 4.0 International License.