An Overview on Horizon Detection Methods in Maritime Video Surveillance
Miro Petković

University of Split, Faculty of Maritime Studies

Igor Vujović

University of Split, Faculty of Maritime Studies

Ivica Kuzmanić

University of Split, Faculty of Maritime Studies
Keywords:
Video surveillance, Horizon detection, Projection-based methods, Hybrid methods
Abstract
The interest in video surveillance has been increasing in the fields of maritime industry in the past decade. Maritime transportation system is a vital part of the world's economy and the extent of global ship traffic is increasing. This trend encourages the development of intelligent surveillance systems in the maritime zone. The development of intelligent surveillance systems includes sensor and data fusion, which incorporates multispectral and multisensory data to replace the traditional approach with radars only. Video cameras are widely used since they capture images of greater resolution than most sensor systems. Also, combined with video analytics they provide sensors with high capability, complex pattern recognition analytics, and multiple variables for the decision making process. In this paper, an overview of a small part of the system is presented – horizon detection.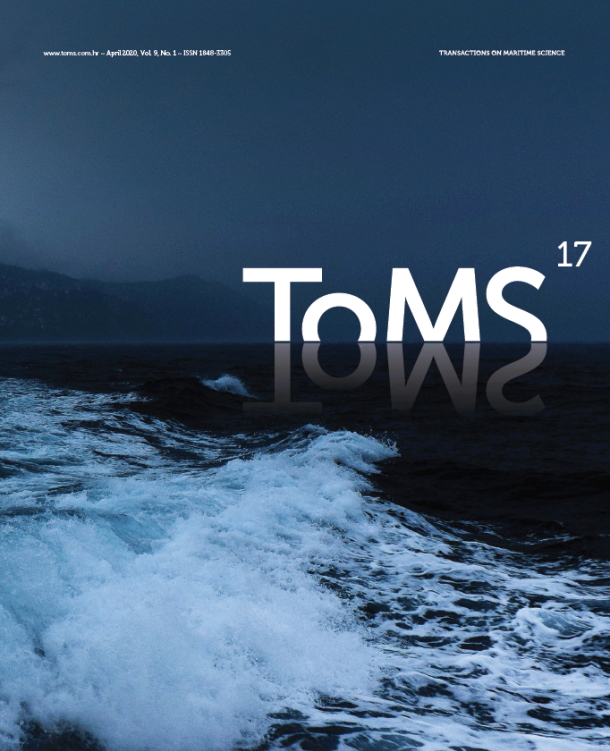 How to Cite
Petković, M., Vujović, I. and Kuzmanić, I. (2020) "An Overview on Horizon Detection Methods in Maritime Video Surveillance", Transactions on Maritime Science, 9(1), pp. 106 - 112. doi: 10.7225/toms.v09.n01.010.
Copyright (c) 2020 Transactions on Maritime Science
This work is licensed under a Creative Commons Attribution 4.0 International License.