Marine Environment Influence on Fiber Optic Systems Operation
Bekir Novkinić

Ministry of Defence, Banja Luka

Igor Vujović

University of Split, Faculty of Maritime Studies

Joško Šoda

University of Split, Faculty of Maritime Studies
Keywords:
Refractive index, Fiber optic, Ciddor equation
Abstract
Optic communications are increasingly used in many areas, including traffic and maritime nowadays. There is a lack of researches about environmental parameters impact to the operation of fibers in traffic systems, i.e. ships, cars, aircraft or port logistics. This paper investigates environmental influence on three-layer fiber optic system. The two-layer optic system is also analyzed for the comparison purposes. Several environmental factors were simulated, including temperature, pressure, and humidity for all three IR windows. In the three layer optic system, the environmental influence is brought through the air's refractivity index. The final goal is to determine if the change of the environmental factor(s) can change or lose some of the modes used for communication in some specific application.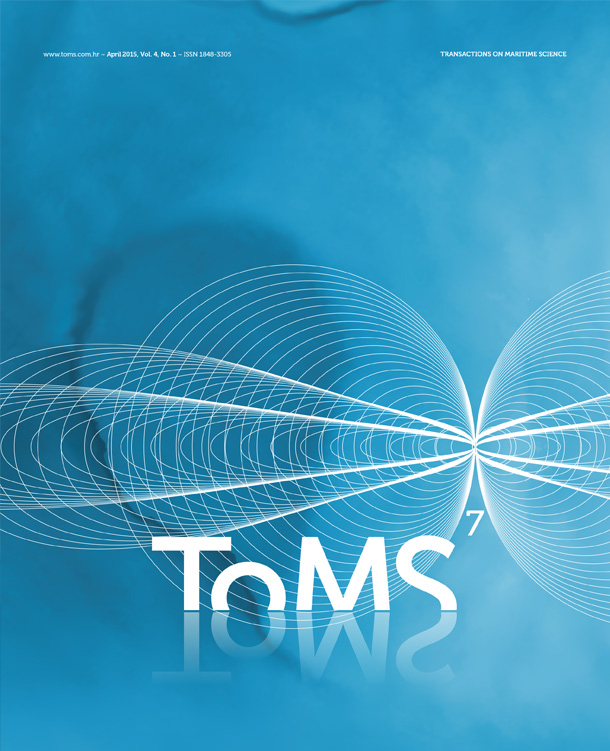 How to Cite
Novkinić, B., Vujović, I. and Šoda, J. (2015) "Marine Environment Influence on Fiber Optic Systems Operation", Transactions on Maritime Science, 4(1), pp. 23 - 34. doi: 10.7225/toms.v04.n01.003.