Acoustic Approach to Determining Seabed Substrates Distribution at Mandi Darah Island, Sabah
Keywords:
Seabed substrate, Mandi Darah island, Single beam, Habitat mapping, Acoustic signal, RoxAnn GD-X
Abstract
Marine ecosystems and natural habitat play the important role of the Earth's life support system. They significantly contribute to economies and food safety and help preserve ecological processes. However, the devastation of the marine ecosystem in Malaysia due to the human factor and climate change is quite alarming. Therefore, spatial marine information, especially on the distribution of seabed substrates and habitat mapping, are of utmost importance for marine ecosystem management and conservation. Traditionally, seabed substrate and habitat mapping were classified based on direct observation techniques such as photography, video, sampling, coring and scuba diving. These techniques are often limited due to water clarity and weather conditions and only suitable for smaller scale surveys. In this study, we employed an acoustic approach using the RoxAnn Acoustic Ground Discrimination System (AGDS) with a high-frequency single-beam echo sounder to examine the distribution of seabed substrate at the Mandi Darah Island, Sabah. The acoustic signals recorded by AGDS are translated into hardness and roughness indices which are then used to identify the unique characteristics of the recorded seabed types. The analysis has shown that fifteen types of substrates, ranging from silt to rough/some seagrass, have been identified and classified. The findings demonstrated that the acoustic method was a better alternative for seabed substrate determination than the conventional direct observation techniques in terms of cost and time spent, especially in large scale surveys. The seabed substrate dataset from this study could be used as baseline information for the better management and conservation of the marine ecosystem.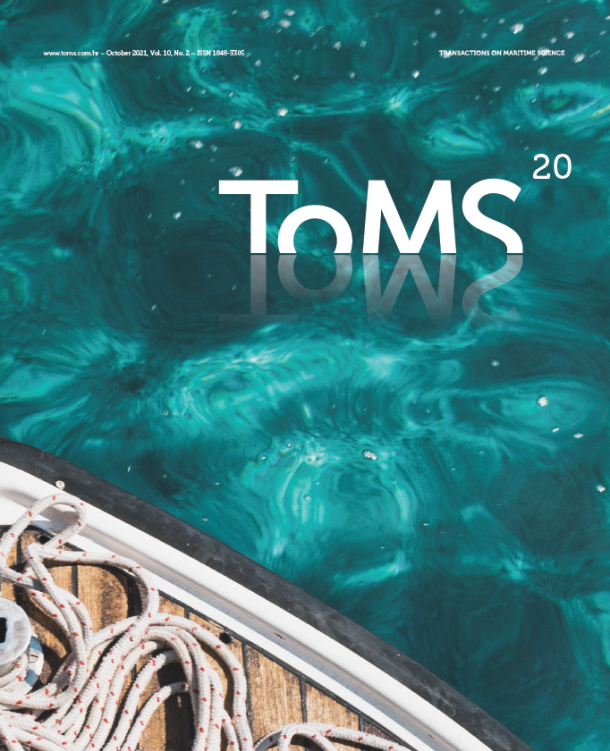 Downloads
How to Cite
Yusop, M. S. M. ., Razali, M. N., Tarmizi, N. M., Yolhamid, M. N. A. G., Azzeri, M. and Rahman, A. H. A. (2021) "Acoustic Approach to Determining Seabed Substrates Distribution at Mandi Darah Island, Sabah", Transactions on Maritime Science. Split, Croatia, 10(2), pp. 374–382. doi: 10.7225/toms.v10.n02.007.
License
Copyright (c) 2021 Transactions on Maritime Science
This work is licensed under a Creative Commons Attribution 4.0 International License.