Risk Assessment of Wave Energy Converter At Kuantan Port, Pahang
Keywords:
Renewable energy, Wave energy converter, Risk assessment, Risk mitigation, Qualitative analysis
Abstract
Harvesting energy from ocean waves remains an untapped resource, and it is considered a new methodology in renewable energy, especially in Malaysia. This research is based on a project at Kuantan Port that used Wave Energy Converter (WEC) as a platform to generate energy from waves and convert it into electricity. The purpose of this research is to conduct a risk assessment before the execution of the project by referring to the International Organization for Standardization (ISO) 31000 and Risk Management Guidelines: Companion to AS/NZS 4360:2004. It started from risk identification and planned a mitigation way to reduce the grade of risk. These mitigations will be monitored throughout the project to avoid any accidents or harm during construction and installation in the future. The assessment will be using a qualitative analysis method that will gather all the possible risks that impact the project and propose the actions to mitigate the risk. The assessment will also consider the likelihood, seriousness, and weightage to determine the risk level. The risk assessment is divided into six clusters: project management, hydrography, mechanical, electrical, civil, and safety and security. After analysis, each cluster has given their feedback on the risk assessment and their cluster-s risk grade. This research has found that the risk grade is at grade C, which needs the risk assessment of this project to reduce the likelihood, seriousness, and required mitigation actions. Eventually, after the mitigation plan is applied to each risk, the grade of risk is reduced to N.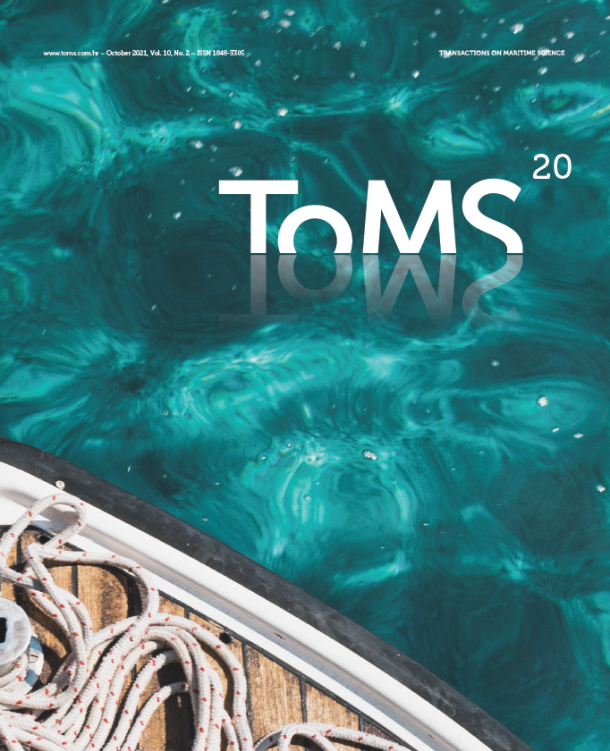 Downloads
How to Cite
Abdullah, M. A., Abidin, N. Z., Mat Radzi, Z., Ahmad, M. A., Munikanan, V., Razali, M. N. and Ismail, N. (2021) "Risk Assessment of Wave Energy Converter At Kuantan Port, Pahang", Transactions on Maritime Science. Split, Croatia, 10(2), pp. 318–329. doi: 10.7225/toms.v10.n02.002.
License
Copyright (c) 2021 Transactions on Maritime Science
This work is licensed under a Creative Commons Attribution 4.0 International License.