Vision Statements of Port Authorities: A Benchmark Comparison
Keywords:
Vision statement, Strategic plan, Port authority, Corporate identity, Content analysis
Abstract
Strategic Planning is a widely spread culture in international port environments. A correct formulation of a Vision Statement is one of the pillars of any Strategic Plan. Although hundreds of references are available and easily accessible on ports' websites, there has not been any research analysing in-depth the content of this open information. A massive review of the Vision Statement of 169 Port Authorities has been carried out. This information has been compared with a benchmark group of 55 leading corporations operating in different sectors globally. Conclusions regarding the differences between the formulation of Vision Statements in public and private-oriented sectors are offered. Besides, a segmentation of the sample has been carried out in a way that conclusions over regional effects on Vision Statement's formulation can also be drawn.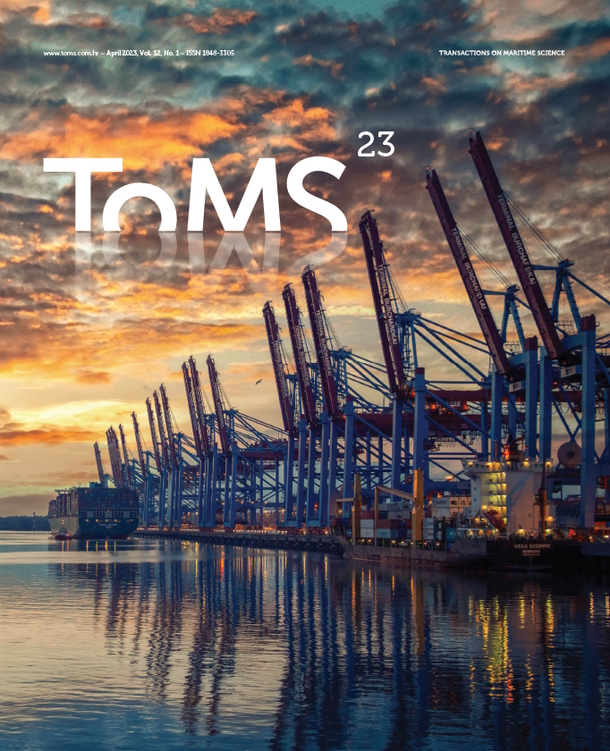 Downloads
How to Cite
de la Peña Zarzuelo, I. (2023) "Vision Statements of Port Authorities: A Benchmark Comparison", Transactions on Maritime Science. Split, Croatia, 12(1). doi: 10.7225/toms.v12.n01.008.
License
Copyright (c) 2023 Transactions on Maritime Science
This work is licensed under a Creative Commons Attribution 4.0 International License.