Concept and First Results of Optical Navigational System
Tomasz Praczyk

Navigation and Naval Weapon, Polish Naval Academy

Stanisław Hożyń

Mechanical and Electrical Engineering, Polish Naval Academy

Tadeusz Bodnar

Navigation and Naval Weapon, Polish Naval Academy

Leszek Pietrukaniec

Navigation and Naval Weapon, Polish Naval Academy

Marek Błaszczyk

Navigation and Naval Weapon, Polish Naval Academy

Michał Zabłotny

Navigation and Naval Weapon
Keywords:
Optical System, Coastal Navigation, Autonomous Navigation
Abstract
The paper presents a concept of the optical coastal navigational system. The task of the system is to provide information about object position in coastal areas based on optical information. The system is intended for Autonomous Underwater Vehicles that operate in GPS denied environments. In addition to the concept itself, the paper also outlines the first results achieved during the research on the system.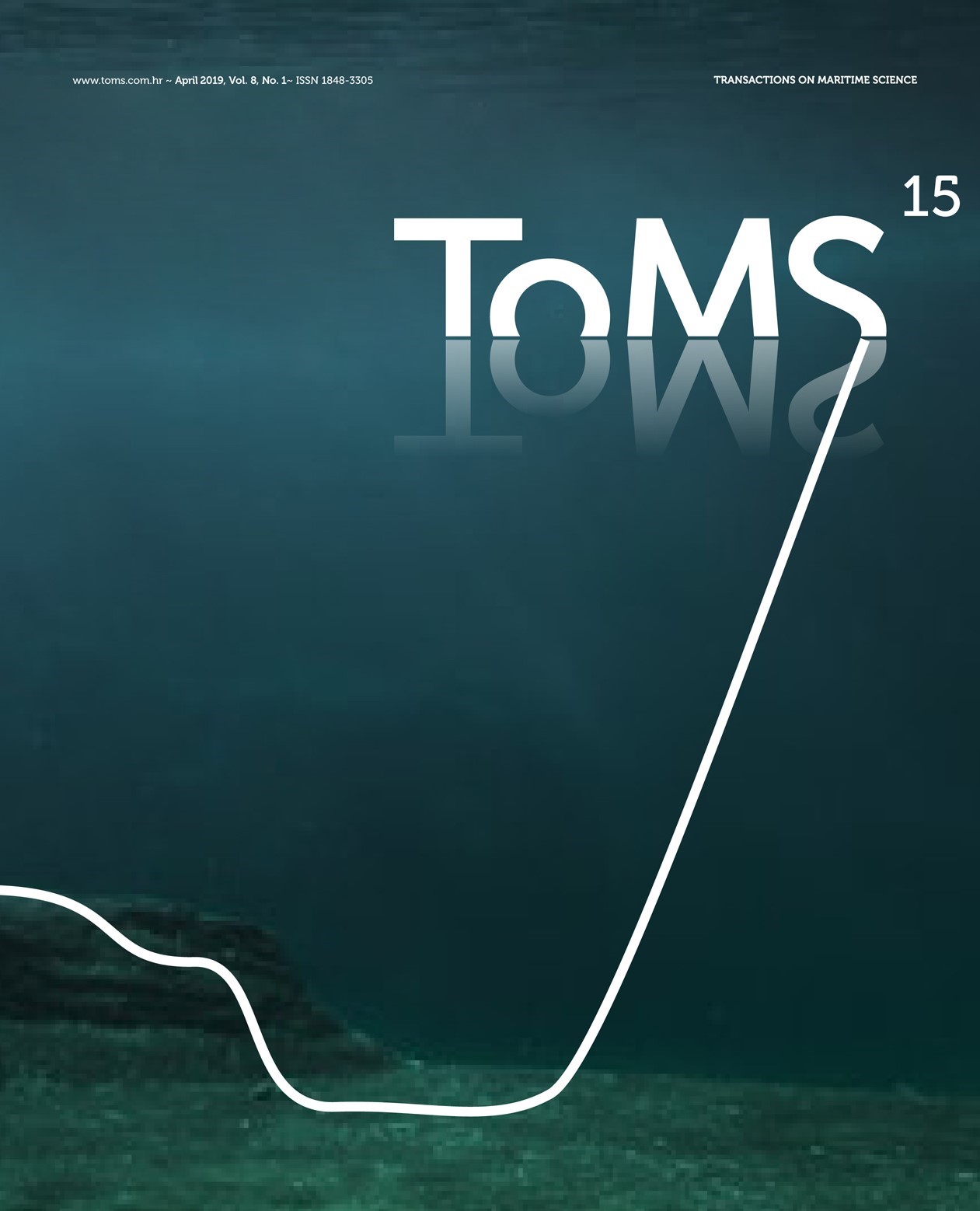 How to Cite
Praczyk, T., Hożyń, S., Bodnar, T., Pietrukaniec, L., Błaszczyk, M. and Zabłotny, M. (2019) "Concept and First Results of Optical Navigational System", Transactions on Maritime Science, 8(1), pp. 46 - 53. doi: 10.7225/toms.v08.n01.005.
Copyright (c) 2019 Transactions on Maritime Science
This work is licensed under a Creative Commons Attribution 4.0 International License.