Port-City Development: The Spanish Case
Keywords:
Port-city, Port 4.0, Automatization, Sustainability
Abstract
The objective of this paper is to try to evaluate the port-city relationship from its onset, taking into account the challenges of port 4.0. Indicators such as the percentage of employees participating in training programs, the percentage of female employees in Galician ports, the percentage of merchandise moved by private operators and the percentage of companies with quality certification in Galician ports are evaluated. The fourth revolution is based on the transition from current fossil fuel-based energy models to alternative energy sources, changes in the logistics and transport parameters and finally, on the elimination of intermediation. The key component of the third pillar of new Economy 4.0 is complete digitalization. The optimum port-city solution must address the need of both the urban planner and the port manager to evaluate potential measures that would alleviate the pressure of dedicated port facilities on the city and vice versa to the greatest extent possible.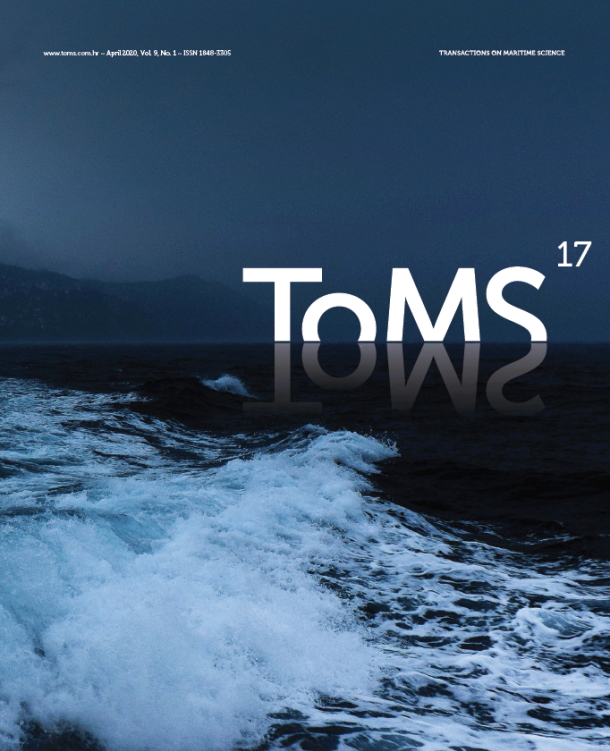 Downloads
How to Cite
López-Bermúdez, B., Freire-Seoane, M. J., Pais-Montes, C. and Lesta-Casal, E. (2020) "Port-City Development: The Spanish Case", Transactions on Maritime Science. Split, Croatia, 9(1), pp. 82–89. doi: 10.7225/toms.v09.n01.007.