Fuzzy DEMATEL Approach to Assess Factors Leading to Navigational Equipment Defect
Keywords:
Ship's navigation, Navigational equipment defect, Factor analysis, Fuzzy DEMATEL, Ship's bridge operations
Abstract
The increasing attention to the improvement and continuous enhancement of navigational safety has led to a high standard of navigation systems and the introduction of new technologies. Although several conventions, recommendations, guidelines, and performance standards for navigational equipment are set out by the International Maritime Organization (IMO), unexpected defects on this equipment may still occur on board. Any defect on this equipment may cause both accidents and commercial loss. This paper presented A fuzzy Decision-Making Trial and Evaluation Laboratory (DEMATEL) technique to assess factors that may cause navigational equipment defects, considering the academic and industrial gaps. Five homogeneous experts were asked to evaluate the relationship among the factors with respect to the linguistic scale. After the factors were ascertained and evaluated, preventive measures for most important factors were recommended in the view of experts' opinions in order to minimize and avoid their effect. The findings of the study will contribute to understanding the causes of navigational equipment defects and provide a basis for the continuous safety process of the ship's bridge operations in a comprehensive aspect.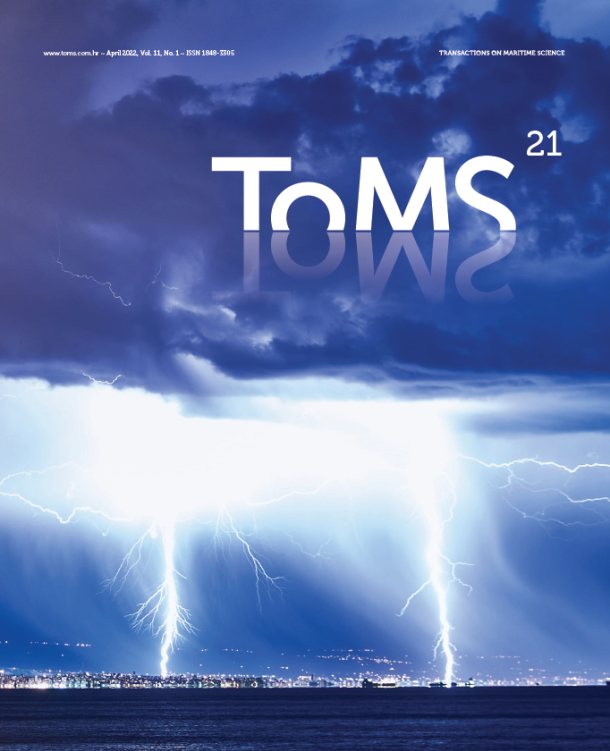 Downloads
How to Cite
Tac , U. . (2022) "Fuzzy DEMATEL Approach to Assess Factors Leading to Navigational Equipment Defect", Transactions on Maritime Science. Split, Croatia, 11(1), pp. 16–27. doi: 10.7225/toms.v11.n01.w06.
License
Copyright (c) 2022 Transactions on Maritime Science
This work is licensed under a Creative Commons Attribution 4.0 International License.