Analysis of Factors Influencing Ship's Maneuvering Times
Keywords:
Maritime transport, Ship behavior, Ship maneuvers, Ship maneuvering time
Abstract
Ship maneuvering is like a musical piece where many internal and external factors must be managed simultaneously in a synchronized manner. While the prolongation of the maneuvering time increases hydrocarbon emission and operating costs, its acceleration threatens the safety of the maneuver. In the literature, there are many studies on the factors affecting the ship maneuver, but the number of studies on the effect of the factors influencing the ship maneuvering time is insufficient. This paper deals with the factors affecting berthing and departure maneuvers of ships in port areas on maneuvering time. The effects of environmental factors, ship structures, and human factors on the maneuvering time were examined separately. Contrary to popular belief, it has been revealed that the wind speed and direction, which are environmental factors, do not affect the maneuvering time in general. On the other hand, it has been found that length over all (LOA) and gross tonnage (GT), which are structural features of the ships, affect the maneuvering time. In human factors, it has been proven that the mean of the maneuvering times performed by the maritime pilots at the same jetty differs significantly from each other. In addition, variable regression analysis was performed in order to explain the relationship between ship's LOA and maneuvering time. For the purpose of this study, 3,998 ship maneuver data obtained from a pilotage organization were examined.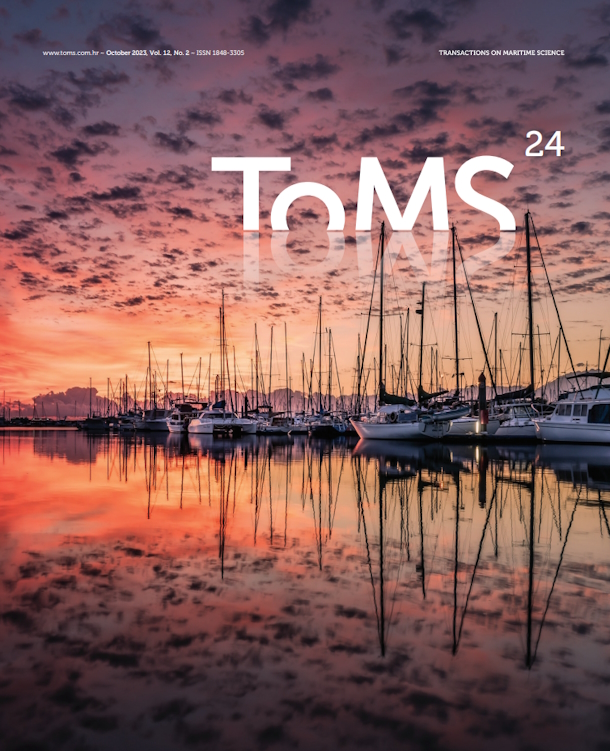 How to Cite
Özkulluk, I. and Nas, S. (2023) "Analysis of Factors Influencing Ship's Maneuvering Times", Transactions on Maritime Science. Split, Croatia, 12(2). doi: 10.7225/toms.v12.n02.w05.
License
Copyright (c) 2023 Transactions on Maritime Science
This work is licensed under a Creative Commons Attribution 4.0 International License.