The Seaports of the Seine Axis Facing the Contemporary Maritime Industry Mutations
Keywords:
Port, Seine axis, Region, Maritime flow, Shipping
Abstract
The maritime industry is constantly evolving and striving for increased innovation. The past years have been exceptionally interesting. Major trends like globalisation and containerisation have reshaped the industry and continue to do it. These changes can be illustrated by the strategic alliances between ship-owners trying today to reshuffle the circulatory and port maps. Thus, in his constant search optimization, maritime transport requires continuous infrastructures' adaptation. Due to an increasingly competitive environment, major seaports tend also to build up new strategies in order to become more attractive. It represents a system of spatial and temporal interactions and the territorial implications of supply chains and transportation are not negligible. In this respect, the paper proposes to analyse a singular location: the Seine Axis. This axis is concentrating on its territory the French first port complex and the fourth in Europe. This area combines a maritime interface structured around the ports of the River Seine estuary and a metropolitan interface which supplies a market of more than 11 million inhabitants in the Ile-de-France region. The communication aims to qualify the port system of the Valley of the Seine in order to analyze how it adapts to recent, rapid and numerous changes of the contemporary maritime world. The paper will address the attractiveness and efficiency of ports in a globalized economy, a highly competitive European context. The article is based on ports' statistics utilizations and likewise on in-depth bibliographical research. The paper will also integrate some results from the CIRMAR platform which is using the Automatic Identification System (AIS) for the analysis of maritime traffic.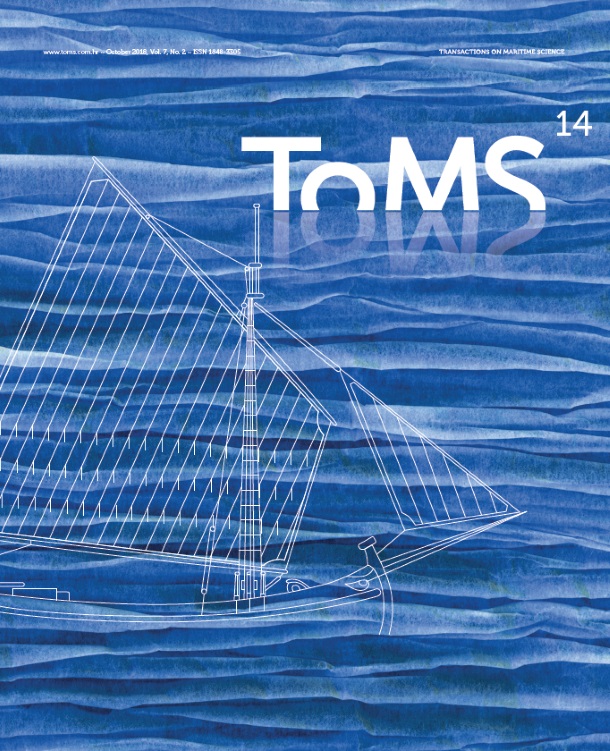 Downloads
How to Cite
Serry, A. (2018) "The Seaports of the Seine Axis Facing the Contemporary Maritime Industry Mutations", Transactions on Maritime Science. Split, Croatia, 7(2), pp. 119–127. doi: 10.7225/toms.v07.n02.001.