Review of Autonomous and Remotely Controlled Ships in Maritime Sector
Karlo Bratić

University of Split, Faculty of Maritime Studies, Split, Croatia

Ivan Pavić

University of Split, Faculty of Maritime Studies, Split, Croatia

Srđan Vukša

University of Split, Faculty of Maritime Studies, Split, Croatia

Ladislav Stazić

University of Split, Faculty of Maritime Studies, Split, Croatia
Keywords:
Classification societies, Autonomous ships, Remotely controlled ships, Autonomy levels, Engine room
Abstract
This paper presents the extent of the currently achieved progress in autonomous and remotely controlled ships in the maritime sector. Major researches, statements from relevant sources and various anticipations on this subject are presented to outline a comprehensive scope of such progress.
The engine room on conventional merchant ships is used as a viewpoint because it comprises numerous and complex systems. The main purpose of this paper is to establish a link between the levels of autonomy and the engine room with its associated systems on a conventional ship. At each level, the link should describe the relations between autonomy and the systems which are commonly found in the engine room on conventional ships.
To create this link, comparison analysis uses the latest statements from the International Maritime Organization (IMO) and Classification Societies. Technical standards for autonomous and offshore vessels are derived from the guidelines provided by Classification Societies. Technical standards and requirements, related to the engine room of such ships, are individually described and compared to provide accurate and comprehensive scope of their current progress.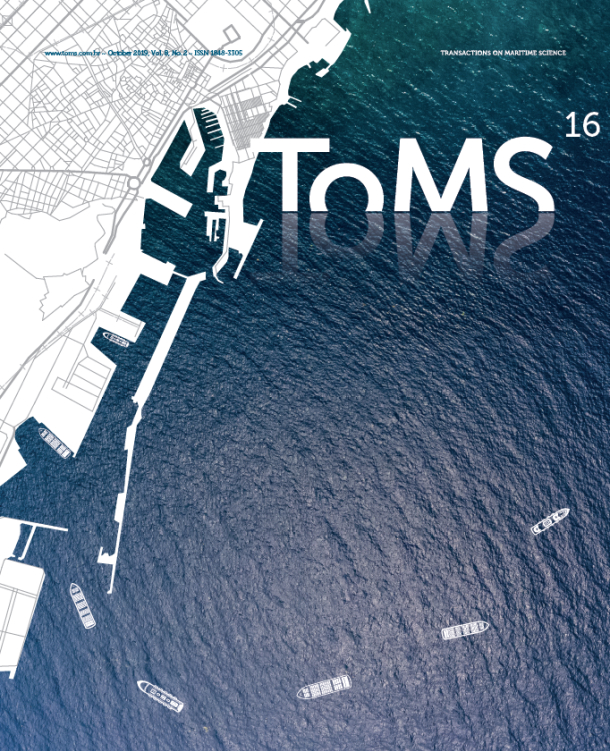 How to Cite
Bratić, K., Pavić, I., Vukša, S. and Stazić, L. (2019) "Review of Autonomous and Remotely Controlled Ships in Maritime Sector", Transactions on Maritime Science, 8(2), pp. 253 - 265. doi: 10.7225/toms.v08.n02.011.
Copyright (c) 2019 Transactions on Maritime Science
This work is licensed under a Creative Commons Attribution 4.0 International License.