Cruise Vessels Air Pollution Inventory for the Port of Kotor
Keywords:
Emission, Port of Kotor, Carbon dioxide, Air pollution
Abstract
Prevention of air pollution from ships, according to MARPOL Annex VI, regulates the emission of specific pollutants contained in the exhaust gases into the atmosphere. In this paper, the Port of Kotor is analysed as a case study because of its distinct geographical features, permanent attraction for tourists, and the title of the third busiest port in the Adriatic in 2017. Ships arriving to the Port of Kotor represent one of the major sources of air pollution not only in the Port area, but also in Boka Kotorska Bay as an approach route towards the Port. For calculation of air pollution inventory in this case study, ship engines' power method was used. The focus of the research analysis is on the cruise ships visiting the Port of Kotor in 2018. For that reason, all ships under 500 GT were excluded from the analysis. The pollution shows clear seasonal pattern characteristic for ports in the Mediterranean. This behaviour is emphasised as an increasing problem that needs to be addressed. The seasonal pattern causes 82.6% of all air pollution from cruise vessels concentrated in the period from May to November.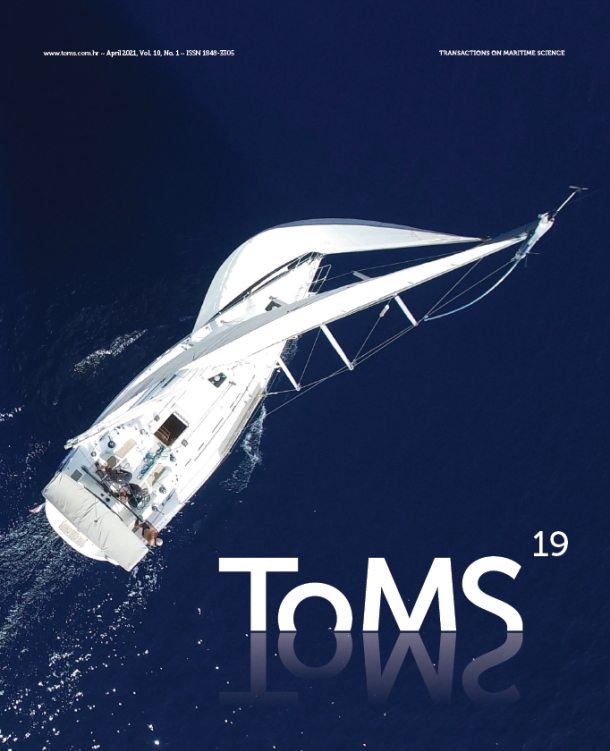 Downloads
How to Cite
Bratić, K., Stazić, L., Vukičević, M. and Lalić, B. (2021) "Cruise Vessels Air Pollution Inventory for the Port of Kotor", Transactions on Maritime Science. Split, Croatia, 10(1), pp. 200–207. doi: 10.7225/toms.v10.n01.016.
License
Copyright (c) 2021 Transactions on Maritime Science
This work is licensed under a Creative Commons Attribution 4.0 International License.