Simulation Modelling of Marine Diesel Engine Cooling System
Keywords:
Marine diesel engine, Cooling system, Simulation, Dynamic mathematical model
Abstract
Every internal combustion engine operates on the principle of converting thermal energy into mechanical work. During fuel combustion in the engine cylinders, the heat is released. It also has its negative effects; one is overheating of the engine cylinders and the engine in general. Since the engine parts are made of metal with its own thermal characteristics, the optimal temperature must be achieved in order to protect the components from overheating and, thus, from undesirable consequences of overheating. For this purpose, cooling medium is used as a means of maintaining the optimum temperature. Keeping the system functional as long as possible and minimizing possible deviations are very complex and difficult tasks. The complexity of the marine cooling system requires finding the optimal modes of operation, which results in an increased use of simulation models. This paper indicates advantages of using system dynamics as a tool for simulating certain events in a very realistic and economically acceptable way to prevent negative consequences for the entire marine system. System dynamics became an indispensable segment of designing various systems as well as the diesel engine cooling system.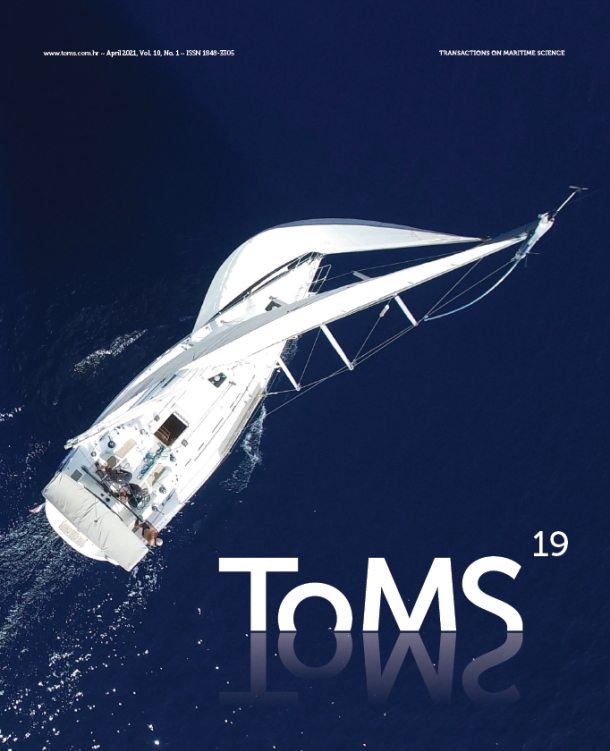 Downloads
How to Cite
Stanivuk, T., Lalić, B., Žanić Mikuličić, J. and Šundov, M. (2021) "Simulation Modelling of Marine Diesel Engine Cooling System", Transactions on Maritime Science. Split, Croatia, 10(1), pp. 112–125. doi: 10.7225/toms.v10.n01.008.
License
Copyright (c) 2021 Transactions on Maritime Science
This work is licensed under a Creative Commons Attribution 4.0 International License.