EDD – Economic Benefit Analysis of Extending Dry Docking Interval
Dragan Bebić

Gearbulk Norway AS

Ladislav Stazić

University of Split, Faculty of Maritime Studies

Antonija Mišura

University of Split, Faculty of Maritime Studies

Ivan Komar

University of Split, Faculty of Maritime Studies
Keywords:
Extending dry docking interval (EDD), Composite coating, Underwater cleaning, Fuel consumption, Dry docking
Abstract
The possibility of interval extension between two dry docking is alternatively offered to the shipowners by classification societies. Although, for now, such a possibility is limited only to certain types of ships, a significant shift has been accomplished in accordance with today's technical and technological capacities. It is quite clear that not all shipowners will accept this option, as either five-year or even mid-interval might suit them well. The option introduces an economic benefit, but requires additional preparation to withstand the full interval without negative consequences, primarily related to the protection of underwater part of the hull. The relationship of economic benefits and the cost of investment to successfully pass the complete period gives a clear view to the shipowner for the decision of accepting an extended dry docking period between two consecutive dry dockings. This paper is presenting one of the approaches to calculate feasibility of prolonging dry docking interval. Calculation example represents an economic indicator, crucial for shipowner's decision to accept prolonged dry docking interval. The paper presents an analysis of underwater hull condition for the vessel with a composite coating. It is based on a collection of actual data registered in the period of seven years. Significant data have been derived from the analysis, allowing basic set up for theoretical assessment as well as the real justification of extended dry docking period between two consecutive dry dockings of the vessel. Some of the presented facts, related to underwater composite coating, might be used for similar calculations.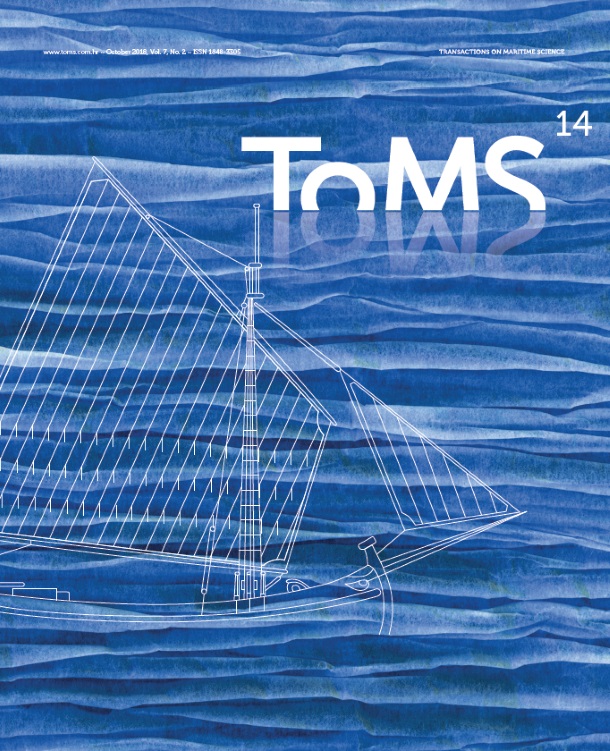 How to Cite
Bebić, D., Stazić, L., Mišura, A. and Komar, I. (2018) "EDD – Economic Benefit Analysis of Extending Dry Docking Interval", Transactions on Maritime Science, 7(2), pp. 164 - 173. doi: 10.7225/toms.v07.n02.006.
Copyright (c) 2018 Transactions on Maritime Science
This work is licensed under a Creative Commons Attribution 4.0 International License.