Evaluation Methodology for Ship's Planned Maintenance System Database
Ladislav Stazić

University of Split, Faculty of Maritime Studies

Ivan Komar

University of Split, Faculty of Maritime Studies

Nikola Račić

University of Split, Faculty of Maritime Studies
Keywords:
Planned Maintenance System, Database, Evaluation methodology, Questionnaire, Quality evaluation
Abstract
The paper describes an evaluation methodology for ship's Planned Maintenance System database based on the application of a newly created questionnaire and the analysis of the evaluation results received by the questionnaire. The evaluation results of several databases and the analysis of evaluation results are also shown in the paper. The main purpose of the paper is to provide a simple and useful tool for the evaluation of all ships' Planned Maintenance System databases, which will enable users to examine the data in the database and discover the areas where the database and maintenance can and must be improved. The expected outcome of the described methodology for the evaluation of ship's Planned Maintenance System database can be described as:
- Evaluating ship's Planned Maintenance System database
- Performing ship's Planned Maintenance System database diagnostics to indicate insufficiencies
- Determining the area and mode for ship's Planned Maintenance System database quality improvement and, consequently, overall improvement of the maintenance and reliability of ships' systems,
- Setting up a standard for the development and evaluation of computerized database for ship's planned maintenance,
- Determining problems which occur during database development and describing complexity of the development process.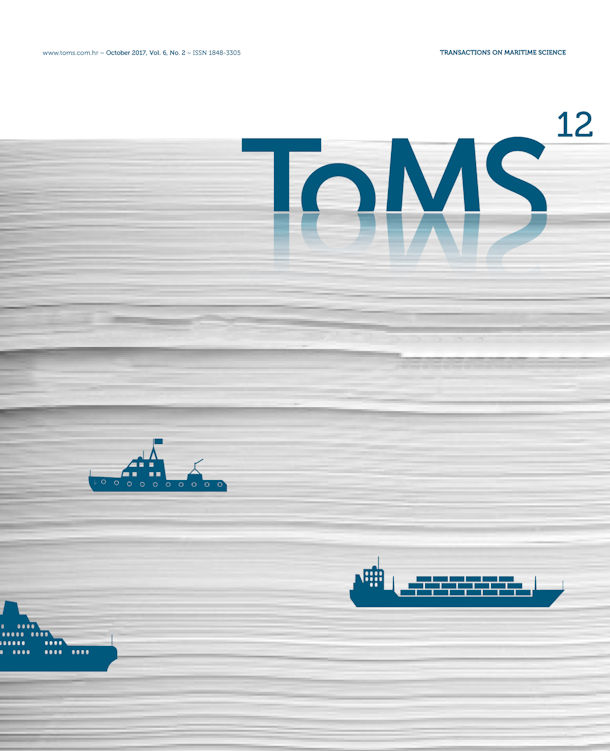 How to Cite
Stazić, L., Komar, I. and Račić, N. (2017) "Evaluation Methodology for Ship's Planned Maintenance System Database", Transactions on Maritime Science, 6(2), pp. 109 - 116. doi: 10.7225/toms.v06.n02.002.