The Correlation Between Strong Wind and Leisure Craft Grounding in Croatian Waters
Keywords:
Grounding accidents, Strong wind, Leisure vessels, Meteorological risks to navigation, Adriatic sea
Abstract
This paper examines the correlation between strong wind and the frequency of small leisure craft grounding by analysing the available data on maritime accidents in the Adriatic. The primary goal of this study was to verify the hypothesis from prior research that strong wind is the prime cause of groundings in certain areas of the Adriatic. Contrary to the conclusions of the prior research, the new analysis indicates a far more uniform spatial distribution of wind-caused grounding accidents across all the examined areas of Croatian Adriatic waters. Furthermore, the analysis indicates that most grounding accidents occur in light wind conditions, suggesting that groundings can predominantly be attributed to factors other than strong wind. Several important drawbacks of the analysis stemming from the lack of accurate data on accidents in Croatian waters are discussed and suggestions given for the improved collection thereof that would greatly contribute to the future research on this topic. The inability to determine the exact causes of particular accidents from available data makes it impossible to accurately establish the number of grounding accidents caused by strong wind. In the future, more detailed statistical data could improve our understanding of the correlation between adverse weather conditions and recreational vessel accidents in the Adriatic.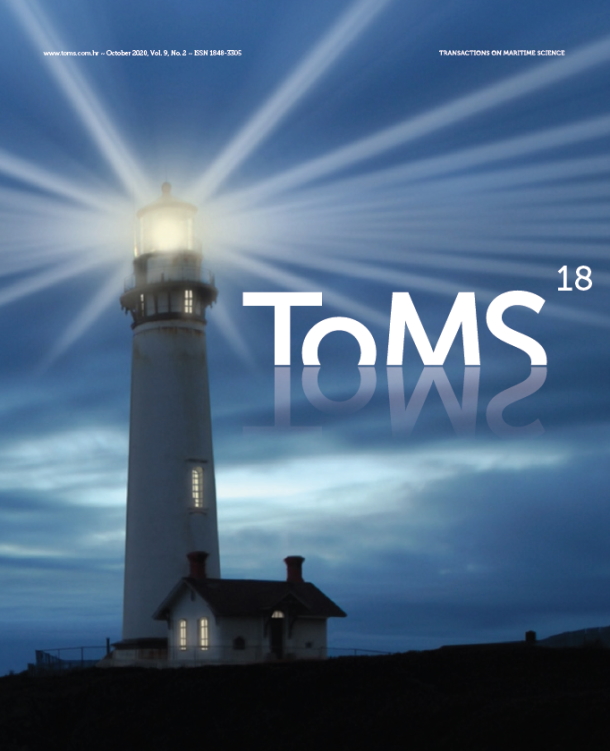 Downloads
How to Cite
Toman, I., Mohović, Đani, Barić, M. and Mohović, R. (2020) "The Correlation Between Strong Wind and Leisure Craft Grounding in Croatian Waters", Transactions on Maritime Science. Split, Croatia, 9(2), pp. 224–235. doi: 10.7225/toms.v09.n02.007.
License
Copyright (c) 2020 Transactions on Maritime Science
This work is licensed under a Creative Commons Attribution 4.0 International License.