Realism of TRANSAS NTPRO 5000 Radar Simulation in Search and Rescue Training Exercises
Ivan Toman

University of Zadar, Maritime Department

Pero Vidan

University of Split, Faculty of Maritime Studies

Mate Barić

University of Zadar, Maritime Department

Luka Grbić

University of Zadar, Maritime Department
Keywords:
Navigational simulator, Search and rescue training, Transas NTPRO 5000, Radar detection
Abstract
In this study, the results of an evaluation of current navigational simulator Transas NTPRO 5000 ability of realistic training in search operations by radar has been presented. By testing the performance of detecting different targets at various distances from the vessel model and comparing the results to the theoretical models of radar limitations from the literature, we found that the equipment can be used in search and rescue training, but with several important limitations. Some aspects of radar simulation in the current simulator version is considered as acceptably realistic, but we identified several points where the results showed significant deviations from the theoretical models. Those points limit the equipment's ability to perform some aspects of search-by-radar training, and the instructors are advised to carefully set up exercises in a way that those shortcomings are avoided during student training.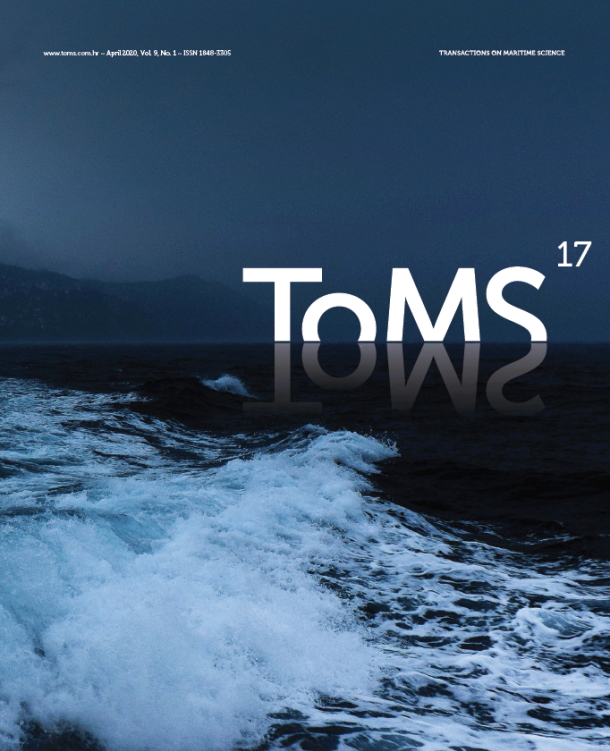 How to Cite
Toman, I., Vidan, P., Barić, M. and Grbić, L. (2020) "Realism of TRANSAS NTPRO 5000 Radar Simulation in Search and Rescue Training Exercises", Transactions on Maritime Science, 9(1), pp. 99 - 105. doi: 10.7225/toms.v09.n01.009.
Copyright (c) 2020 Transactions on Maritime Science
This work is licensed under a Creative Commons Attribution 4.0 International License.