CR CyberMar as a Solution Path towards Cybersecurity Soundness in Maritime Logistics Domain
Keywords:
Maritime cyber security, Training needs, CYBER-MAR project, Cyber range
Abstract
Cybersecurity is now considered as one of the main challenges for the maritime sector. At the same time, the maritime transport industry remains one of the most relevant and driving sectors for the global economy in terms of both the number and operations of active companies, and infrastructure and investments, thanks to the policies pushed to attract the latter. Maritime information systems, whether on board ships or in ports, are numerous, built with standard components available on the market and in many cases designed without factoring in well the ever-growing cyber risk.
Digital infrastructure has become essential in operating and managing systems critical to the safety and security of shipping and ports. Specifically, Cyber-MAR is focused upon the simulation and emulation of the real world of maritime systems (e.g. Logistics, Supply Chain). This research effort will examine the creation of a federated Cyber Range (CR Cyber-MAR) which will include various platforms and interconnected systems on board a vessel or ashore, in order to allow a hyper-realistic simulation of cyber-attacks and trying to assimilate them into real-life. Then the identified CR Cyber range will be integrated in the Cybersecurity training needs for different levels of operators.
The investigation of the discussed topic will essentially use qualitative techniques, analysing data obtained from publications, official and commercial reports, and interviews of a targeted audience.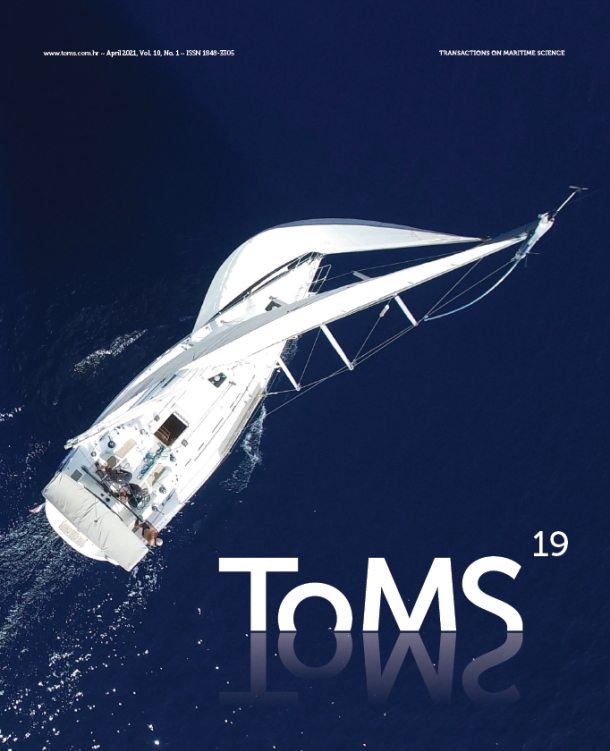 Downloads
How to Cite
Canepa, M., Ballini, F., Dalaklis, D., Vakili, S. and Colmenares Hernandez, L. M. (2021) "CR CyberMar as a Solution Path towards Cybersecurity Soundness in Maritime Logistics Domain", Transactions on Maritime Science. Split, Croatia, 10(1), pp. 147–153. doi: 10.7225/toms.v10.n01.011.
License
Copyright (c) 2021 Transactions on Maritime Science
This work is licensed under a Creative Commons Attribution 4.0 International License.