The Future Perspectives of Immersive Learning in Maritime Education and Training
Keywords:
Virtual reality, Maritime education and training, Navigation simulator, STCW
Abstract
The lack of human resources in the maritime labour market provokes a rapid promotion of maritime professionals, which in turn reduces the time to acquire required skills. More than 40 % of all cases of human errors on vessels were caused by an insufficient level of training, practical skills and education of human resources. This paper represents an overview of a research evaluating a virtual reality (VR) practical training course. Main aim of this course is to evaluate the effectiveness of immersive learning implementation into maritime education and training and establish VR metrics. This research on VR training represents a metric-based view of VR experiments and research. There was developed a VR training case which is called 'Wall wash test procedure on chemical tanker' as an enhanced synthetic virtual reality environment for performing tasks and tests for the evaluation. A pedagogical experiment was conducted while training 115 navigator cadets at National University Odessa Maritime Academy (NU OMA). Its main goal was to establish the dynamics of changes in indicators to improve the quality of education through the use of VR. Tracking of this dynamic was done using the theory of statistics. VR experiment quantitative and qualitative analyses have confirmed support of the cognitive effort and improvement of memorization of students. Use of VR in the study of navigator cadets significantly increases the overall performance of their learning process. The effect of the user's presence in the virtual space and the effect of depersonalization and modification of the user's self-awareness in virtual reality gives unambiguously positive results. Thanks to specialized VR models, navigator cadets can increase the quality of mastering new knowledge by almost 26 %. Due to such improvement of professional training, it is possible to increase the general level of safety during conducting specialized vessel technological operations. The obtained researches results are very important in terms of improving the overall safety on marine vessels.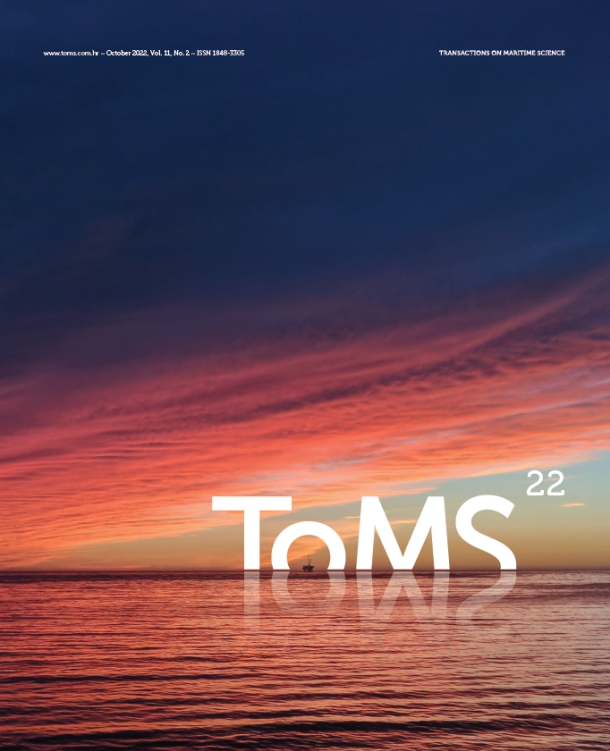 Downloads
How to Cite
Miyusov, M. V., Nikolaieva, L. L. and Smolets, V. V. (2022) "The Future Perspectives of Immersive Learning in Maritime Education and Training", Transactions on Maritime Science. Split, Croatia, 11(2). doi: 10.7225/toms.v11.n02.014.
License
Copyright (c) 2022 Transactions on Maritime Science
This work is licensed under a Creative Commons Attribution 4.0 International License.