Methods of Pollution Removal After Tanker "Erika" Accident
Keywords:
Oil spill, Offshore clean-up operations, Oil pumping, On-shore clean-up operations
Abstract
Marine accident of the Maltese tanker Erika is the biggest environmental disaster ever to hit France. 12th of December 1999, on the way from Dunkerque (France) to Livorno (Italy), Erika broke in two and sank near the French coast, spilling around 20.000 tons of heavy fuel oil into the sea. About 11.000 tons of dangerous cargo, trapped inside the sunken wreck, presented a danger to the environment. Severe weather conditions prevented any offshore clean-up operations. Oil trapped inside the wreckage was pumped out, while the on-shore clean-up operations lasted for another two years. This accident had a direct impact on the economy of affected regions and resulted in numerous lawsuits against the ship owners, charterers and classification societies. This paper aims to provide an overview of oil spill pollution clean-up methods and technologies after the accident of tanker Erika.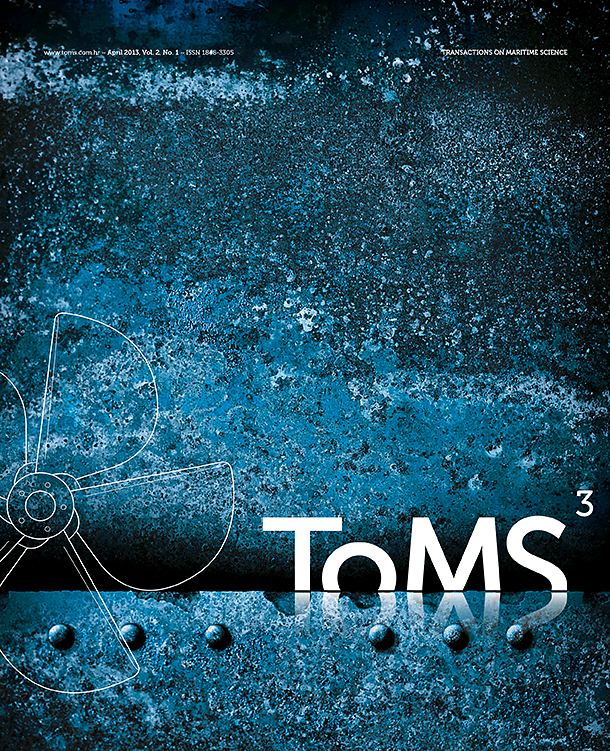 Downloads
How to Cite
Čović, I., Šimunac, A., Veža, J., Slišković, M. and Jelić-Mrčelić, G. (2013) "Methods of Pollution Removal After Tanker 'Erika' Accident", Transactions on Maritime Science. Split, Croatia, 2(1), pp. 41–48. doi: 10.7225/toms.v02.n01.006.