External Costs on The Island of Vis: Comparison of two Traffic Modes
Luka Vukić

University of Split, Faculty of Maritime Studies, Split, Croatia

Lidija Runko Luttenberger

Faculty of Maritime Studies, University of Rijeka, Croatia

Katarina Balić

University of Split, Faculty of Maritime Studies, Split, Croatia

Merica Slišković

Faculty of Maritime Studies, University of Rijeka, Croatia
Keywords:
External costs, Comparison, Traffic modes, Island of Vis
Abstract
External cost of road traffic, identified as the highest among traffic modes, is an important indicator of the European Union's transport policy to shift traffic off the road to a more environmentally acceptable mode. Ferry traffic generates benefits to each port of call in localities having invested in port infrastructure, and there is an interest of the local community to have their own ferry line, especially on islands. Two alternative ferry lines have been created combining maritime and road traffic on the specific route from the town of Vis to the town of Komiža and compared from the external costs standpoint. The first alternative ferry line comprises one port of call in the town of Vis, combining it with a road modality to and from the town of Komiža. In the second  alternative, the road traffic has been excluded and two ferry ports of call have been introduced, one towards the town of Vis and the other by extending the ferry voyage to the town of Komiža. The results show the model of one port of call with the integration of more road traffic on the specific route as a better solution. Despite the use of ultra-low sulphur diesel fuel on ferries, the absence of congestion in road traffic on the island of Vis and generally slow implementation of modern emission standards in maritime traffic, road traffic seems to provide a better solution as an environmentally more acceptable mode on this route.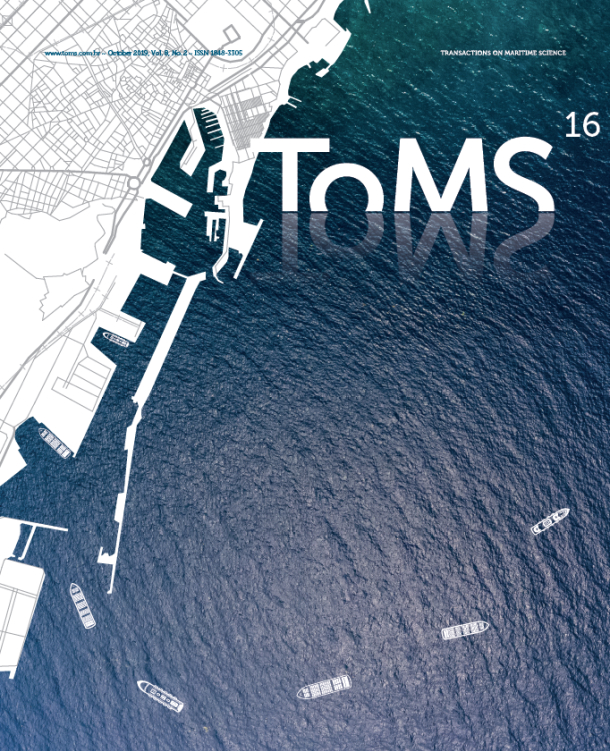 How to Cite
Vukić, L., Runko Luttenberger, L., Balić, K. and Slišković, M. (2019) "External Costs on The Island of Vis: Comparison of two Traffic Modes", Transactions on Maritime Science, 8(2), pp. 230 - 234. doi: 10.7225/toms.v08.n02.008.
Copyright (c) 2019 Transactions on Maritime Science
This work is licensed under a Creative Commons Attribution 4.0 International License.