Shipboard Ballast Water Treatment Systems on Seagoing Ships
Keywords:
Ballast water, Treatment systems, Ballast Water Convention, Marine environment, Pollution
Abstract
This review paper summarizes the legislative framework and the available technologies for ballast water treatment with regard to the approval process and relevant issues. The International Maritime Organization (IMO) sets the limits of organism concentration in ballast water allowed to be discharged into the sea. The 2004 International Convention for the Control and Management of Ships Ballast Water and Sediments is the first international document that introduced obligatory ballast water management and control. Even though ballast water treatment systems are not 100 % effective, they significantly reduce the risk of spreading of invasive species through ballast water exchange. An increased manufacturer interest in the system's approval or development of new technologies is not expected in future because the procedure is time-consuming and expensive. The final choice of optimal ballast water treatment system depends on the ship owner or operator taking into account the price, type of the ship, whether it is a newbuilding or an existing ship, ballast system capacity and the seas where ships ply as well as harbours at which they call.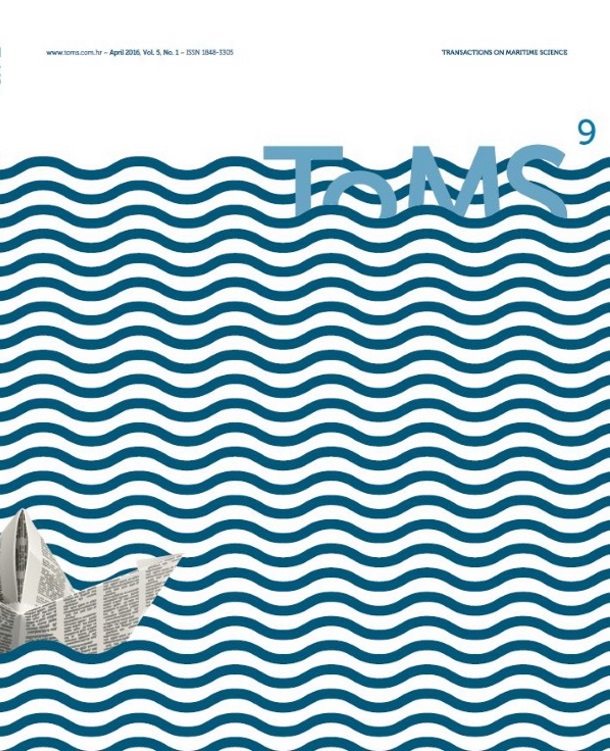 Downloads
How to Cite
Vorkapić, A., Komar, I. and Jelić-Mrčelić, G. (2016) "Shipboard Ballast Water Treatment Systems on Seagoing Ships", Transactions on Maritime Science. Split, Croatia, 5(1), pp. 19–28. doi: 10.7225/toms.v05.n01.003.