Marine Product Economy in Terengganu during the Administration of Sultan Muhammad Syah II 1918-1920
Keywords:
Economy, Seafood, Product, Enterprise, Terengganu, Sultan Muhammad Syah II, Malay community
Abstract
This study aims at identifying the economic development that focused on marine products during the administration of Sultan Muhammad Syah II in Terengganu from 1918-1920. During this period, the state of Terengganu showed an auspicious economic development of seafood. The sea product economy includes dried fish, anchovies, budu, belacan, and pickled fish. Qualitative research methods are used based on primary sources such as annual reports, telegrams, correspondence, memoranda, and official reports obtained from the Terengganu Government Secretary's Office, the Terengganu Badariah Palace Office, the Land and Mines Commissioner's Office, and the British Colonial Office, which are analysed using a historical approach. Secondary sources are also used to strengthen the data and research findings, including books, journals, encyclopedias, and theses. The study's findings show the sea product economy to be the leading economy among the Malay community in Terengganu. Seafood products became an essential source of economic strength for the community and state of Terengganu during the administration of Sultan Muhammad Syah II from 1918-1920. This is because marine products are the main export commodity of Terengganu compared to other export commodities, based on the quantity and value of exports every year. The conclusion from the study explains that, although Sultan Muhammad Syah II ruled Terengganu for a period of fewer than two years, from November 26, 1918, to May 11, 1920, His Majesty Sultan Muhammad Syah II placed great importance on the economic development of the community in improving the standard of living and income of the community, most of whom were involved in the sea product economy. The export commodity of many marine products is to meet the needs of the local and foreign markets. Terengganu's Big Boat for trading activities also boosted the seafood economy in Terengganu. This proves that Terengganu is a state rich in marine resources, which have thereby become the highest export commodity product.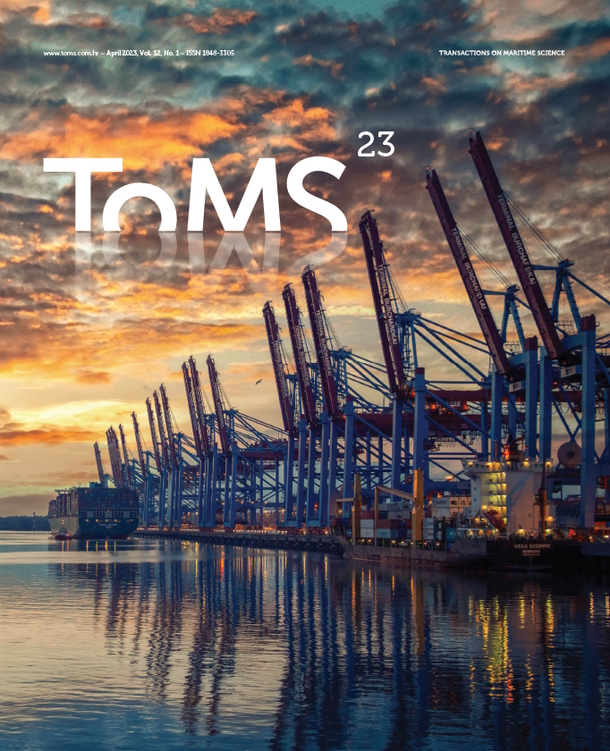 Downloads
How to Cite
Sulaiman, R., Md Lateh, H., Ibrahim, A. and Ismail, A. (2023) "Marine Product Economy in Terengganu during the Administration of Sultan Muhammad Syah II 1918-1920", Transactions on Maritime Science. Split, Croatia, 12(1). doi: 10.7225/toms.v12.n01.016.
License
Copyright (c) 2023 Transactions on Maritime Science
This work is licensed under a Creative Commons Attribution 4.0 International License.