Seafarers' Readiness to Communicate in Professional Environment
Keywords:
Formation of communicative abilities, Teachers' motivation, Components of readiness, Attitude and action motivation, Seafarers' readiness to communicate in English, Linguistic difficulties
Abstract
The topic of formation of seafarers' foreign-language communicative competence has always been relevant. Modern changes in the organization of the educational process due to crisis events such as the pandemic and hostilities have prompted search for new ways to increase the efficiency of teaching English to future seafarers at higher education institutions. The purpose of the study was to determine the components of readiness to communicate in the professional environment. Methodological tools for diagnosing the formation of various components of students' readiness for communication in the foreign language were developed. Surveys were carried out to collect primary information as well as tests to assess the state of development of foreign language competence and to find out weaknesses and strengths in the communicative activity of students. The result of the research was the development of criteria for assessing the formation of readiness of future seafarers for foreign language communication in the professional environment. We have identified the following components in a theoretical and empirical way: motivational, cognitional, emotional, volitional, linguistic, and social. Empirical studies have shown that the active motivation of students is not sufficiently developed, while the motivation to learn the language is at a high level; thus, the development of readiness to act will become relevant for teachers. After identifying the components of communication that need to be formed, we came to the conclusion that teachers should be ready to form them, be ready for changes in approaches to teaching, have motivation and certain abilities to change and introduce innovations. Thus, we consider the process of forming readiness for communication in the relationship between the readiness of the teacher and that of the student.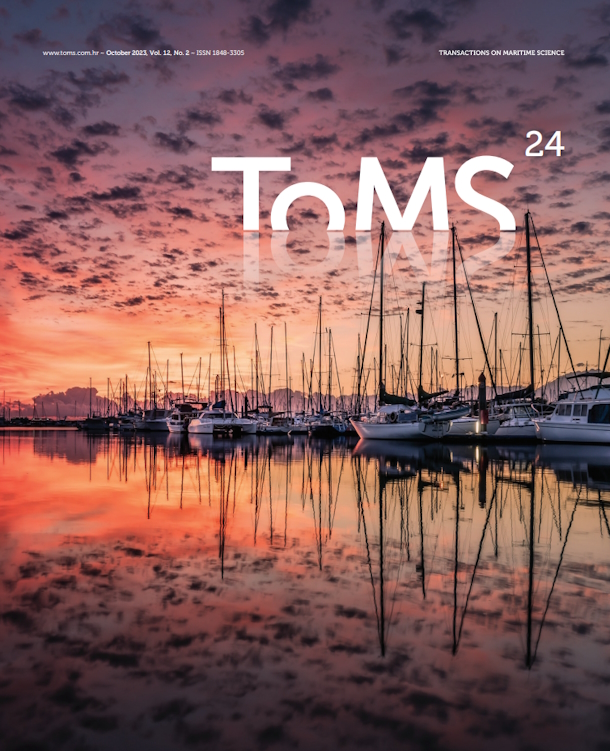 Downloads
How to Cite
Tyron, O. and Kaminska, S. (2023) "Seafarers' Readiness to Communicate in Professional Environment", Transactions on Maritime Science. Split, Croatia, 12(2). doi: 10.7225/toms.v12.n02.012.
License
Copyright (c) 2023 Transactions on Maritime Science
This work is licensed under a Creative Commons Attribution 4.0 International License.