Accessible Learning Sources: A Need Analysis on Maritime English Learning Apps
Keywords:
Need analysis, Maritime English, Online learning, Learning platform, Maritime students
Abstract
Maritime English is defined as the English language used by seafarers both at sea and in port and by individuals working in the shipping and shipbuilding industry. The teachers are required to make the students skillful and ready to work in maritime sectors once they graduate. The existing and relevant maritime English learning materials following STCW 2010 curriculum in Indonesia are still rare and limited. This study aims to conduct a need analysis of android and web-based Maritime English apps based on the students' perspectives. This study uses questionnaires shared and completed randomly by 318 students from different majors and at Sekolah Tinggi Ilmu Pelayaran (Maritime Higher Education Institute) Jakarta. The data is gathered and analyzed accordingly to create the essential concept of the MarEng apps design. The questionnaire result indicates that most of the participants need an ME learning platform in order for them to have better access to and to practice the required knowledge and skills. Explicit bilingual instructions and features like video, audio, and text are also preferred to be incorporated. It is suggested to start from the elementary level and cover the four skills, especially listening, speaking, and pronunciation. It is so suggested that the platform can be constructed in easy and fun UI/UX covering the required content.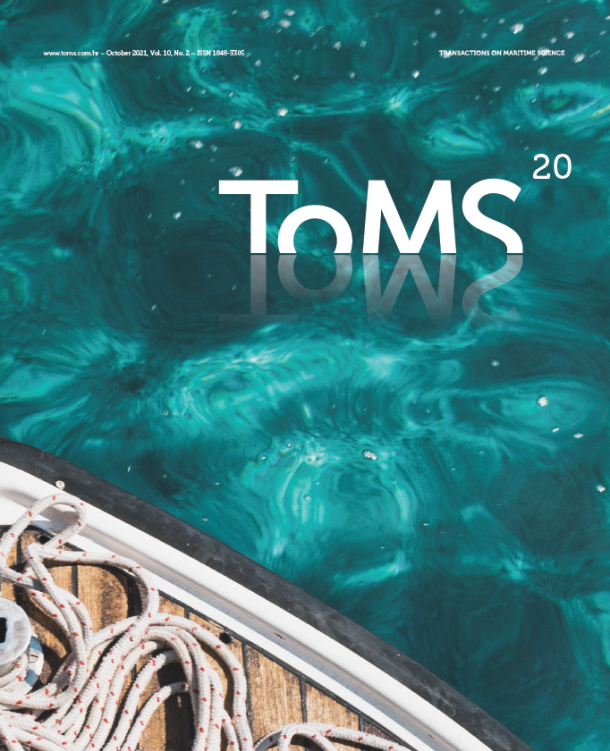 Downloads
How to Cite
Lumban Batu, P. N., Priadi , A. A. and Cahyaningrum, W. (2021) "Accessible Learning Sources: A Need Analysis on Maritime English Learning Apps", Transactions on Maritime Science. Split, Croatia, 10(2), pp. 520–525. doi: 10.7225/toms.v10.n02.020.
License
Copyright (c) 2021 Transactions on Maritime Science
This work is licensed under a Creative Commons Attribution 4.0 International License.