Standardised English Language Proficiency Testing for Seafarers
Keywords:
Maritime English, Aviation English, Language certification, Competence, Emergency
Abstract
This paper aims at pointing out the necessity of raising the levels of both communicative competence and Maritime English knowledge of seafarers, as well as of introducing a common language testing system into maritime education and training. It provides insight into the process of implementation of improvements in a different, but related practice of Aviation English and the relative regulations. Also, the paper presents the accounts of one aircraft accident, and two ship accidents due to the participants' misunderstanding, or deficiency in English. This is followed by the results of an investigation into the reports published by the Marine Accident Investigation Branch (MAIB) about the sea accidents due to inadequate English language competence, or inadequate professional communication. Although there are commonly more than one cause which combine in each accident, these are usually fuelled by inadequate language competence. It is of utmost importance, especially in emergencies, that all the participants in the maritime venture are adequately competent in Maritime English to handle the emergencies to the benefit of all the persons involved. Therefore, the compulsory introduction of a uniform global language certification is suggested.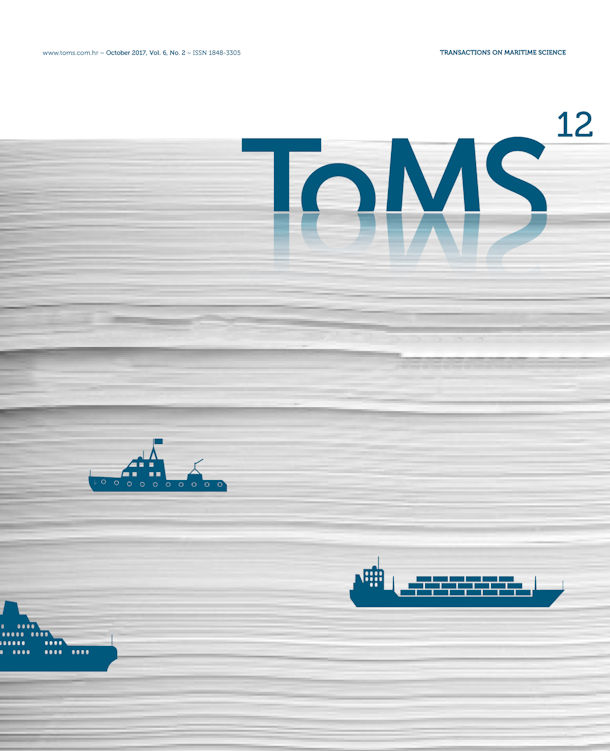 Downloads
How to Cite
Mönnigmann, B. and Čulić-Viskota, A. (2017) "Standardised English Language Proficiency Testing for Seafarers", Transactions on Maritime Science. Split, Croatia, 6(2), pp. 147–154. doi: 10.7225/toms.v06.n02.007.