Cooperative Model for Idle Traffic Optimisation
Keywords:
Intelligent Transportation Systems, Cooperative approach, Advanced Transport Information Systems, Guidance and Navigation Systems, Routes searching, Parking lots in ports
Abstract
The growth trend and the trend of population migration into city centres, as well as the continuous increase in the number of motor vehicles cause traffic jams and congestions in most major cities in the world. In order to eliminate the problems caused by the circling in search of available parking space, i.e. by the congestion, different methods and approaches are implemented. First of all, these are the appropriate strategies and policies that are made in order to regulate the existing situation and to demotivate the arrival of part of the population in the city centre, which does not represent a necessity. Another way to eliminate the above problem, which is the most emphasized in this paper, is represented by the intelligent parking systems. Intelligent parking systems are used to guide the driver to the available parking space and to provide information on the characteristics of it. Normally, they are also used for parking reservation and payment, but in most cases they were related exclusively to closed parking lots and garages. With the technological progress and the development of intelligent sensors it has become possible even to control street parking spaces, which is especially emphasized in this paper. Also, an advanced model of guidance to available parking spaces using a cooperative approach is proposed. The simulation model presenting the advantages of this system compared to the classical approach, which are also highlighted in this paper, is developed.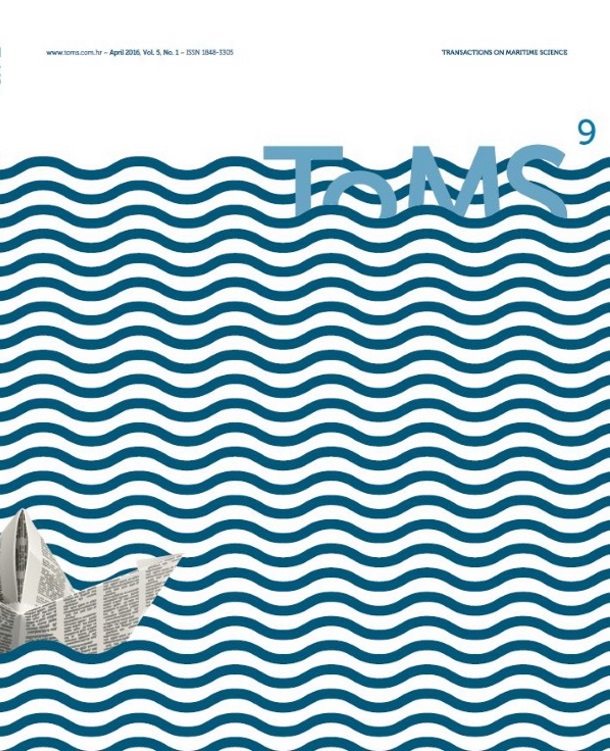 Downloads
How to Cite
Baričević, H., Ćelić, J. and Vilke, S. (2016) "Cooperative Model for Idle Traffic Optimisation", Transactions on Maritime Science. Split, Croatia, 5(1), pp. 5–10. doi: 10.7225/toms.v05.n01.001.