Environmental and Economic Benefits of Slow Steaming
Marina Zanne

University of Ljubljana, Faculty of Maritime Studies and Transport

Milojka Počuča

University of Ljubljana, Faculty of Maritime Studies and Transport

Patricija Bajec

University of Ljubljana, Faculty of Maritime Studies and Transport
Keywords:
Slow steaming, Operating costs, Environmental efficiency, Maritime transport efficiency
Abstract
Notwithstanding the fact that maritime shipping is the most energy efficient mode of transportation for large quantities of freight, there are continues efforts to improve its performance. These efforts have become even more intensive since the beginning of global economic crisis. Slow steaming is one of the attempts to improve both environmental and economic performance of maritime shipping. The paper gives an overview of existing studies on slow steaming and lists other available and already applicable solutions.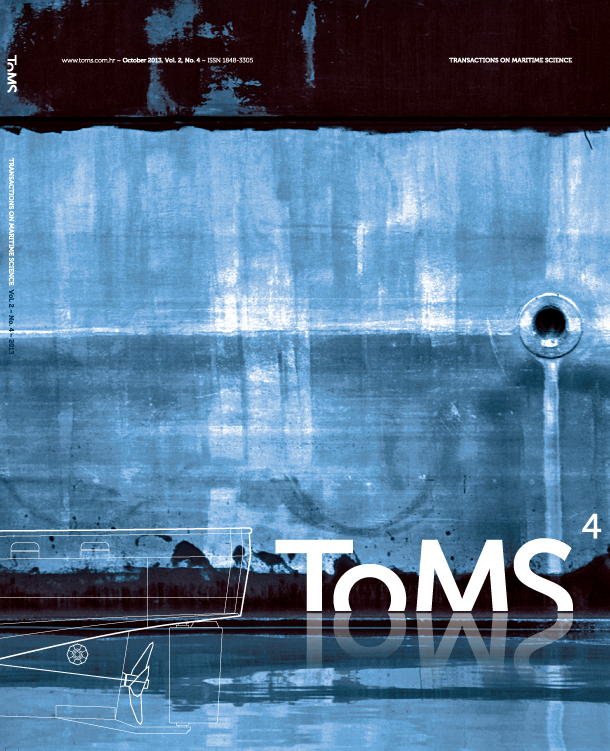 How to Cite
Zanne, M., Počuča, M. and Bajec, P. (2013) "Environmental and Economic Benefits of Slow Steaming", Transactions on Maritime Science, 2(2), pp. 123 - 127. doi: 10.7225/toms.v02.n02.005.