Structural Modifications for Improving the Tribological Properties of the Cylinder Unit in Two-stroke Slow Speed Marine Diesel Engines
Branko Lalić

University of Split, Faculty of Maritime Studies

Ivan Komar

University of Split, Faculty of Maritime Studies

Đorđe Dobrota

University of Split, Faculty of Maritime Studies
Keywords:
Friction, Wear, Material selection, Coating tribology, TriboPack
Abstract
Increasing the energy efficiency of the marine propulsion systems currently represents one of the priorities that have been placed in front of all subjects of maritime shipping market. More and more ship owners aspired to larger and more powerful diesel engines demanded from the marine engine manufacturers to implement various technological modifications to increase the engine efficiency, extend the life of engine components, and thus prolonge regular overhauling period of them. One of the way to meet these demands, among other things, is to improve the tribological characteristics of engine components. The aim of this paper is to present structural modification of tribological system "cylinder liner - piston ring - piston" of large bore slow speed marine diesel engine to reduce friction problems in mentioned system.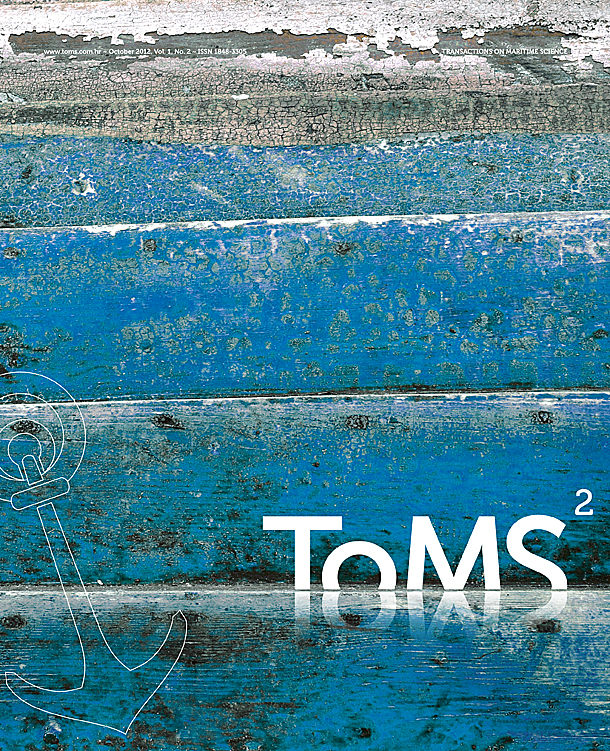 How to Cite
Lalić, B., Komar, I. and Dobrota, Đorđe (2012) "Structural Modifications for Improving the Tribological Properties of the Cylinder Unit in Two-stroke Slow Speed Marine Diesel Engines", Transactions on Maritime Science, 1(2), pp. 89 - 95. doi: 10.7225/toms.v01.n02.004.