Problem of Boil - off in LNG Supply Chain
Keywords:
Liquified natural gas, Supply chain, Boil-off gas, Gas utilization and use, LNG energy content
Abstract
This paper examines the problem of evaporation of Liquefied Natural Gas (LNG) occurring at different places in the LNG supply chain. Evaporation losses in the LNG supply chain are one of the key factors for LNG safety, technical and economic assessment. LNG is stored and transported in tanks as a cryogenic liquid, i.e. as a liquid at a temperature below its boiling point at near atmospheric pressure. Due to heat entering the cryogenic tank during storage and transportation, a part of the LNG in the tank continuously evaporates creating a gas called Boil-Off Gas (BOG), which changes the quality of LNG over time. The general methods of handling and utilization of the Boil-Off Gas at different points in the LNG supply chain are presented. Attention is given to the issue of LNG energy content transferred during loading and unloading of LNG tankers, as well as to the Boil-Off Gas generated by evaporation of the cargo during maritime transport. The results presented in the paper have been derived from the scientifi research project 250 - 2502209 - 2366 "Management of Ship Power Systems under Fault Conditions and Failure" supported by the Ministry of Science, Education and Sports of the Republic of Croatia.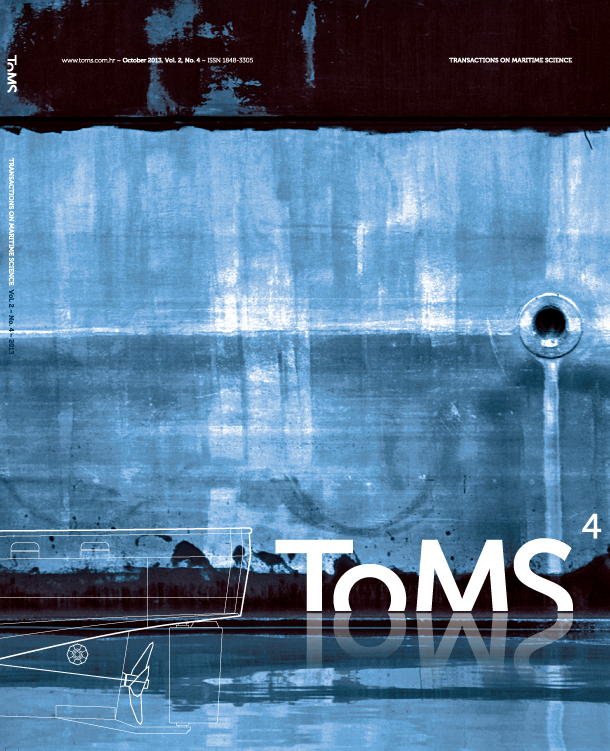 Downloads
How to Cite
Dobrota, Đorđe, Lalić, B. and Komar, I. (2013) "Problem of Boil - off in LNG Supply Chain", Transactions on Maritime Science. Split, Croatia, 2(2), pp. 91–100. doi: 10.7225/toms.v02.n02.001.