Environmental Requirements for Passenger Terminal Development (Case Study of Zadar County)
Keywords:
Cruise tourism, Marine ecosystem, Sustainable development, Zadar county, Capacity construction, Environmental monitoring program
Abstract
Cruising as part of nautical tourism is an important segment of maritime passenger transportation. Nautical tourism and cruise tourism have developed over the years and are experiencing increasing demand, with the exception of the pandemic period, when cruise tourism did not experience positive trends. In normal tourism conditions, high growth requires an increase in supply, which can have negative consequences for the environment. This is especially true when the destination where cruise tourism is developing has a fragile ecosystem. At a time when environmental sustainability and responsibility are becoming increasingly important, tourism supply is implementing the parameters of sustainability in its development, and cruise tourism is no exception. However, the fact is that the development of passenger terminals inevitably changes the view of the coast. The aim of this paper is to thoroughly define the parameters whose reconstruction is necessary for the construction of a passenger terminal and for which it is necessary to analyze the impact on the environment in order to make the construction itself environmentally friendly.
Systematic analysis is the most appropriate method for delineating the parameters whose reconstruction could harm the environment and have negative effects on the sustainability of the ecosystem as well as on tourism and locals in the area.
The results of the analysis conducted on the example of capacity construction in the coastal region of Zadar County show that special consideration must be given to protected natural values, landscape properties, population, purpose and use of space, noise and air.
It can be concluded that disregarding all the construction parameters described in the study and emphasizing the financial benefits could affect the ecosystem in the long run. Besides the analyses, the proposal for the environmental monitoring program was elaborated on in this paper.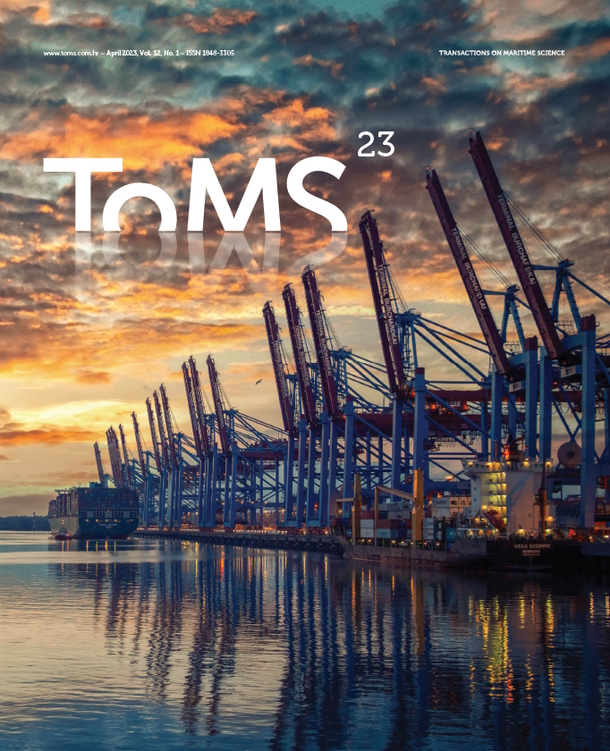 Downloads
How to Cite
Jugović, A., Gračan, D. and Barkiđija Sotošek, M. (2023) "Environmental Requirements for Passenger Terminal Development (Case Study of Zadar County)", Transactions on Maritime Science. Split, Croatia, 12(1). doi: 10.7225/toms.v12.n01.w04.
License
Copyright (c) 2023 Transactions on Maritime Science
This work is licensed under a Creative Commons Attribution 4.0 International License.