Port of Rijeka as Cruise Destination
Keywords:
Cruise tourism, Adriatic region, Port of Rijeka, Cruise passengers
Abstract
Cruise industry in Europe significantly contributes to the European tourism since many cruise ships visit various European destinations. Europe is the second most visited cruise destination, and the most significant part is the Mediterranean with its most popular ports – Dubrovnik and Venice. Even though the numbers of passengers in Dubrovnik and Venice decreased last year, they are still very attractive destinations for cruise tourists and have some advantages to which the port of Rijeka can look up. The aim of this paper is to analyse the importance of the port of Rijeka as cruise destination as well as to determine its condition and the necessary improvements. The results of the research show that the number of passengers in the port of Rijeka has been increasing over the past few years, which indicates that Rijeka is developing as a cruising destination. To determine the cruise passengers' satisfaction with Rijeka as cruise destination, a survey was conducted among the passengers on cruise ships that visited Rijeka in 2018. The results of the survey show that the passengers were mostly satisfied with Rijeka as cruise destination although there are some aspects that need to be improved such as the offer of souvenirs and shopping in general. Cruise tourists in Rijeka mostly spent money on clothes and accessories, food and beverages, and organised sightseeing. The port of Rijeka has the potential of becoming an attractive cruise destination, but in order to improve, it constantly has to try to satisfy the cruise tourists' demands.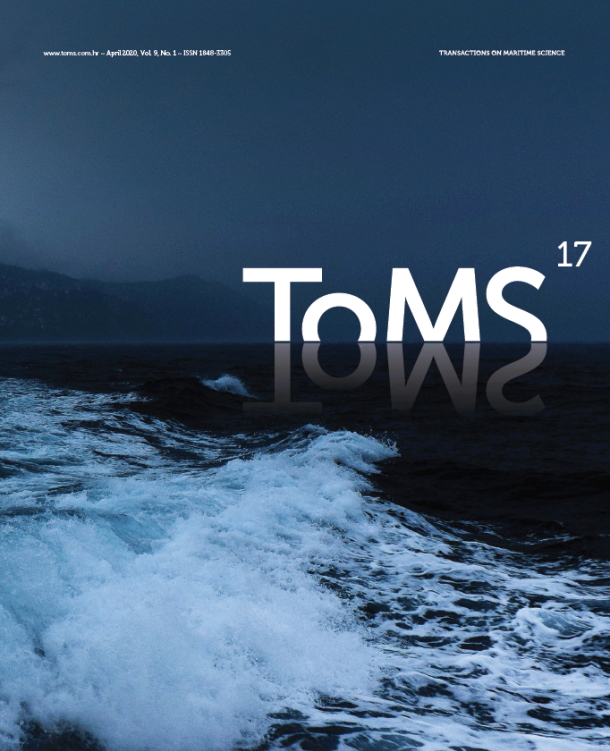 Downloads
How to Cite
Jugović, A., Mudronja, G. and Putnina, K. E. (2020) "Port of Rijeka as Cruise Destination", Transactions on Maritime Science. Split, Croatia, 9(1), pp. 63–71. doi: 10.7225/toms.v09.n01.005.