Familiarisation Aboard Ships of Croatian and Montenegrin Officers
Pero Vidan

University of Split, Faculty of Maritime Studies

Tatijana Dlabač

University of Montenegro, Faculty of Maritime Studies

Goran Jerković

University of Split, Faculty of Maritime Studies
Keywords:
Familiarisation, Handover, Croatian Officers, Montenegrin Officers
Abstract
New officers joining the ship must be aware of their obligations regarding information of security and safety on board. Furthermore, familiarisation includes technical skill related to ships' equipment. Because of the lack of time during handover due to a short time of cargo operations in port, handover is often inadequate. Familiarisation should last more than a month. Officers' contracts are usually shorter than familiarisation process. Familiarisation time and lack of familiarisation are considered as period of great risk of human error. In this paper the authors research familiarisation and handover as safety aspects.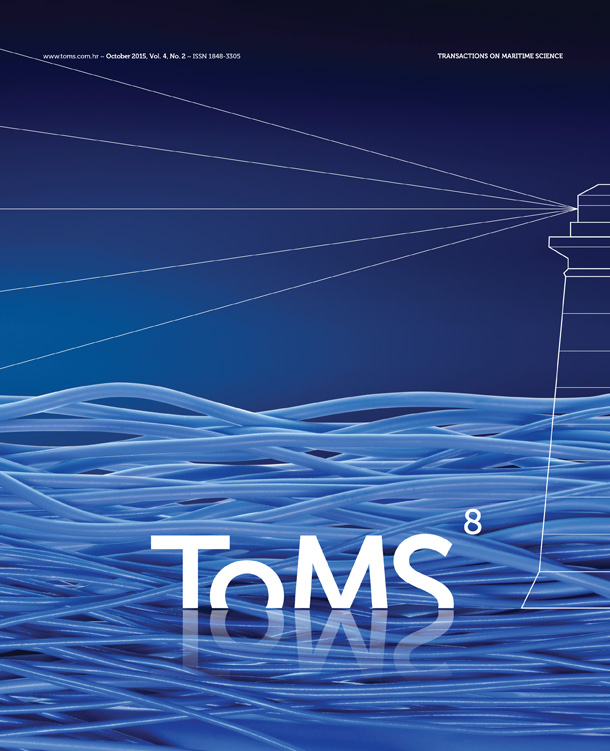 How to Cite
Vidan, P., Dlabač, T. and Jerković, G. (2015) "Familiarisation Aboard Ships of Croatian and Montenegrin Officers", Transactions on Maritime Science, 4(2), pp. 113 - 118. doi: 10.7225/toms.v04.n02.002.