Transport Costs Affecting LNG Delivery by Moss Type Carriers
Keywords:
Transport costs, Fuel, LNG, Moss type ship
Abstract
The paper discusses the influence of transportation costs on the delivery of liquefied natural gas (LNG) by sea. The research part of the project was carried out by using a dedicated LNG Moss type carrier with the capacity of 205,000 m3 and by taking into account the price of the propulsion engine fuel, LNG, as one of the most important factors of the final cost of LNG transportation. The fluctuation of the final costs also depends on the price of construction of a new vessel, the vessel's design, sufficient number of the vessels required for transportation, and the amount of cargo to be shipped from a load port to the import terminal. The port of Murmansk, possibly one of Russia's largest LNG load terminals, was used as port of departure, i.e. port of load. The final destinations, i.e. import terminals, included the ports of Zeebrugge, South Hook, Cove Point, Chiba and Fujian. It should be noticed that this study involved two sailing routes, the Suez Canal and the North East Passage, taking into consideration the harsh weather conditions the vessels might encounter during navigation.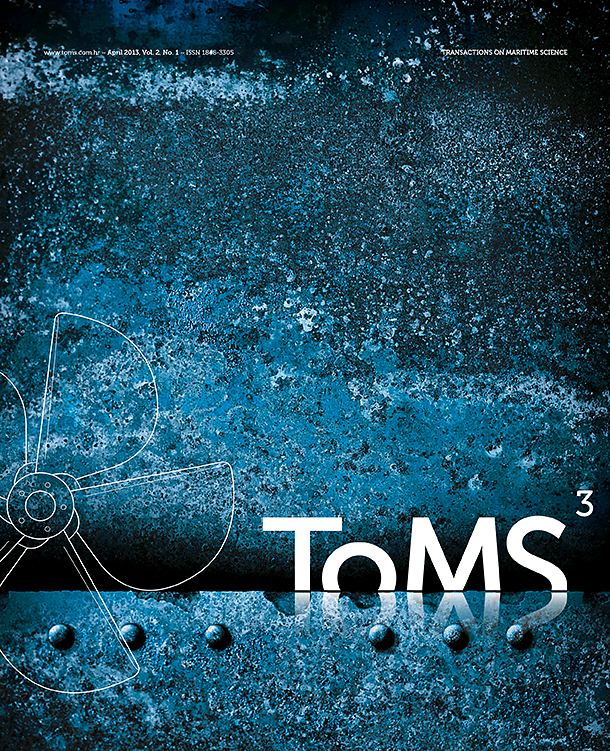 Downloads
How to Cite
Stanivuk, T., Tokić, T. and Šoškić, S. (2013) "Transport Costs Affecting LNG Delivery by Moss Type Carriers", Transactions on Maritime Science. Split, Croatia, 2(1), pp. 36–40. doi: 10.7225/toms.v02.n01.005.