Maritime Lighthouses in the Republic of Croatia – Safety of Navigation and/or Tourist Attraction
Tatjana Stanivuk

University of Split, Faculty of Maritime Studies

Ivan Juričević

PLOVPUT d.o.o., Split, Croatia

Jelena Žanić Mikuličić

University of Split, Faculty of Maritime Studies
Keywords:
Maritime lighthouses, Safety of navigation, Statistical analysis, Tourist attraction
Abstract
The lighthouses are the most important navigation aids enabling safe navigation. Today, in the Republic of Croatia there are 46 maritime lighthouses in function. All the lighthouses are automated and controlled through the remote control system. In the Republic of Croatia, Plovput company is responsible for their maintenance. In recent years maritime lighthouses have increasingly been used for tourism. Still, their primary role has not been forgotten. The proof of this is the incorporation of the Automatic Identification System (AIS) in the lighthouses, raising the safety of navigation to a higher level. Interesting has been the market research in recent years, since there has been an increasing demand for lighthouses as tourist facilities. This is of great importance, as it provides additional financial resources for their maintenance. Unfortunately, the statistical data on renting and the availability of accommodation capacities indicates that there is space for improvement.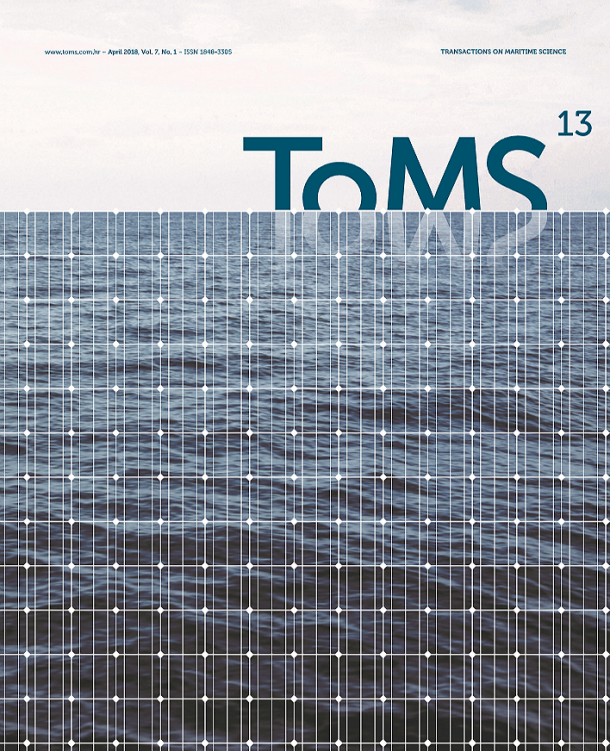 How to Cite
Stanivuk, T., Juričević, I. and Žanić Mikuličić, J. (2018) "Maritime Lighthouses in the Republic of Croatia – Safety of Navigation and/or Tourist Attraction", Transactions on Maritime Science, 7(1), pp. 33 - 40. doi: 10.7225/toms.v07.n01.003.