Mathematics as a Science and Marine Activity Follow Each Other Throughout History
Tatjana Stanivuk

University of Split, Faculty of Maritime Studies

Stipe Galić

University of Split, Faculty of Maritime Studies

Mia Bojanić

University of Split, Faculty of Maritime Studies
Keywords:
Mathematics, Maritime, Historical development, Seafarer education
Abstract
From the earliest beginnings to the present day, there has always been a strong link between mathematics and shipping. Both started developing at about the same time, fulfilling the basic human needs to act and to be creative. The shipping industry has developed throughout the history relatively in line with the development of science, but there have been periods of stagnation in times of great crises and wars. Mathematics, as one of the oldest sciences, is used for various calculations in shipping from shipbuilding to trade, transportation, and management. The safety of navigation, improvement of accuracy in navigation, optimization of costs, higher earnings and profits for ship owners and employees pose only a fraction of maritime affairs, hardly accessible without the knowledge and application of mathematics. Therefore, the aim of this paper is to examine closely the historical development of mathematics and maritime affairs, and to show how the knowledge of mathematics can become a powerful tool in the hands of a seafarer.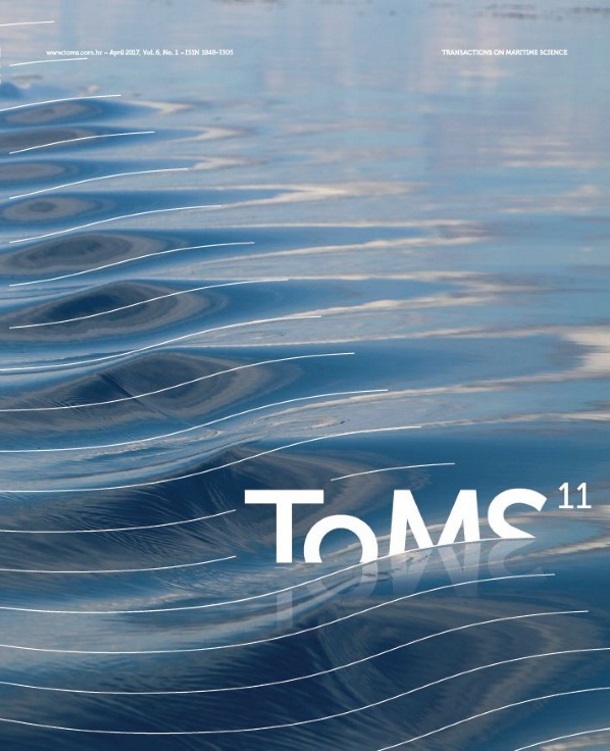 How to Cite
Stanivuk, T., Galić, S. and Bojanić, M. (2017) "Mathematics as a Science and Marine Activity Follow Each Other Throughout History", Transactions on Maritime Science, 6(1), pp. 55 - 60. doi: 10.7225/toms.v06.n01.006.